Russian Church defends Brits who lost jobs for wearing crucifix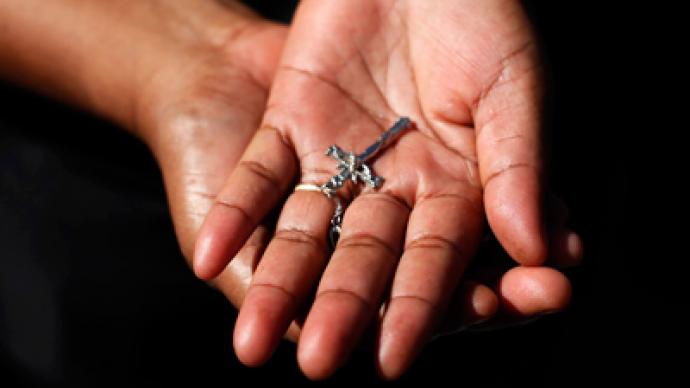 The Russian Orthodox Church has stepped in to support two British women who are taking their case for wearing religious symbols at work to the European Court of Human Rights.
British Airways check-in clerk Naida Eweida and nurse Shirley Chaplin both lost their jobs after wearing a crucifix to work. In Eweida's case the airline claimed the cross breached its uniform code. In 2007, British Airways backed down and have since permitted the display of religious symbols. Since then she has been campaigning to define the rights of Christians to wear religious insignia.In the other case, Shirley Chaplin was banned from working in a hospital in Exeter after she refused to hide her cross.Both women were unsuccessful in the English courts which ruled the right to wear crosses was not guaranteed by European human rights law. The court's ruling is 'a very bad day for Christianity' Chaplin told the Daily Mail in April.The decision of the British court was "alarming" in light of "Europe's rejection of their native identity" especially that such bans do not extend to other confessions says the spokesman of the Russian Orthodox Church.Now the Orthodox Church has submitted as study on the wearing of crucifixes to the European Court of Human Rights which will consider the women's case in September.
You can share this story on social media: