'Do some research!' Christine Assange steamrolls Western journalism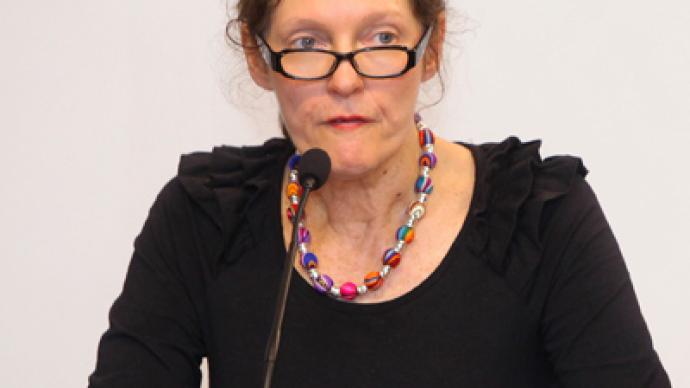 Julian Assange's mother slammed Western media's lack of research and grasp of basic facts in an interview with Australian television, as the host tried to get her to "address the allegations" of free speech suppression in Ecuador.
Following the profound question "Why did your son choose to make that speech last night?", Christine Assange was asked if Julian plans to fight for freedom of speech in Ecuador, which is "known for its restrictions on the press."
"I don't think you know a lot about the media situation in Ecuador, do you?" she responded. "Not really, you've just read a few human rights things."She suggested that the host do better research, or at least look through Ecuador's constitution, as many things published by Western media and human rights organizations are, she says, "propaganda.""I've been to Ecuador and I've read the constitution, two things that most of the media haven't done," Christine Assange said.And the fact that many media make simple but significant mistakes, for example claiming that Julian "has been charged," makes her believe that most media do not actually follow the developments of her son's case.Christine added that some human rights organizations have been silent about the prosecution of WikiLeaks and the breaches of Julian's rights.Ecuador faces the same problem faced by the majority of the world's countries, she said."Media that is owned by big business is against governments that want sovereignty from foreign nations, against governments that share the country's wealth with its populace, against countries that fight for environmental rights, and against countries that have constitutions which are underscored by human rights," she explained."We also know that many human rights groups are sponsored by the US," she added, noting that she would take into account what human rights groups have to say about Ecuador only after they "stop sitting on the fence" and start covering events like the abuse of Julian Assange's legal human rights by Sweden in breach of its own protocols.When asked why her son didn't speak about Sweden during his public address on Sunday, Assange answered that it would take several hours to fully address the issue and that journalists could at least have done some research instead of waiting for her son to provide them with a summary."I think Julian has better things to do right now than talk about the documented abuses of Sweden," she said, advising that those interested read the 2011 submission to the Australian Parliament which documented the violation of Assange's rights by Sweden, or sources like justice4assange.com. "You journalists should go and do your jobs. Why aren't you talking about the documented abuses of Sweden?"On Sunday, Julian Assange made his first public appearance in months. Speaking from the balcony of the Ecuadorian Embassy in London, he called on Washington to end its "witch hunt" against him and other whistleblowers, including Bradley Manning, the man charged with furnishing sensitive data to WikiLeaks. Assange mentioned the sentencing of Bahraini human rights activist Nabeel Rajab to three years in prison for "participation in an illegal assembly" and "calling for a march without prior notification", as well as the two-year sentence the three Pussy Riot members received for their "punk prayer" that criticized President Vladimir Putin and senior Russian Orthodox clergy. The Australian whistleblower praised Ecuador for its decision to grant him asylum. The Andean country announced its decision to do so on Thursday, having reviewed his case for almost two months. Christine Assange also hailed the decision, noting that the country had a "strong record of human rights and free speech." She told RT that the British government was prepared to "go to extreme measures and breach international law" at the bidding of the United States. In the run-up to the fateful decision, Christine Assange visited Ecuador and met with President Rafael Correa to discuss her son's case.
You can share this story on social media: