Chinese environmentalists call for bear protection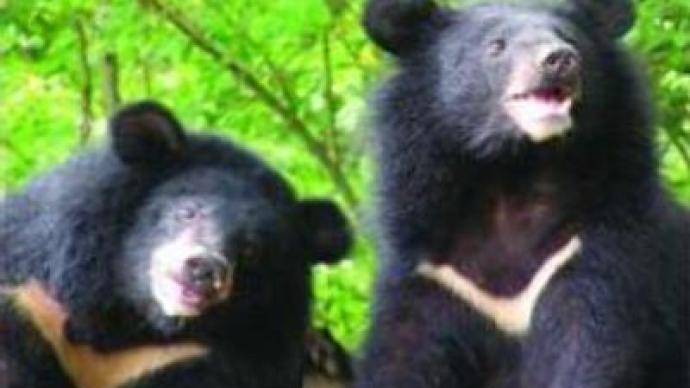 A member of China's National People's Congress Party has proposed new legislation to protect bears. Many of them are used to produce ingredients for medicine. Environmentalists complain that the process often hurts the animals.
Zhou Ping, the party representative, from the capital of one of China's provinces wants to stop the hunting of endangered wild bears for bile – a fluid from their livers, used in Chinese medicine. It is extracted in special farms where bears are often held in small cages with metal tubes surgically implanted to drain the stomach fluid. Many environmentalists complain the procedure hurts the animals. Most of those used are Asiatic Black Bears, which the Chinese government lists as an endangered species.
'Along with the NPC structure, I have proposed a bill – a 'pet protection' bill – and a proposal to shut down live bears being farmed for their bile. As an NPC representative, it is my responsibility, and I think I have presented a satisfactory proposal,'
Zhou Ping, says. The proposal was made at the annual twelve-day session of the Congress, where party leaders meet with nearly three thousand delegates from around the country. Many experts say China's production of bear bile has sharply increased, suggesting bear farms may be exporting the ingredient. The Chinese government, however, denies all knowledge of the exports. In 2002, a non-governmental wildlife protection organisation, Animals Asia, opened a sanctuary in China's southwestern province of Sichuan to care for many bears rescued from these farms. The protection of animal rights has now become an important issue in China, where domestic pets are viewed as personal property and concern about animal abuse is growing.
You can share this story on social media: