China calls for emergency six-party talks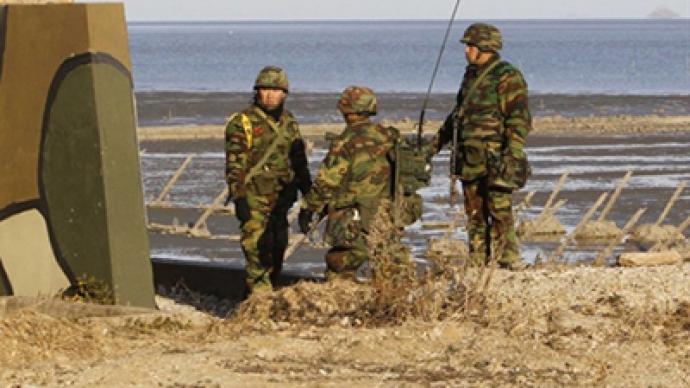 China has sent an envoy to Seoul in an effort to ease the tension on the Korean peninsula. Beijing wants an emergency meeting of the six nations involved in the North Korea disarmament talks.
 The six nations include the two Koreas, Russia, the US, China and Japan. South Korea, however, appeared reluctant to accept the offer.The situation in the region has deteriorated, with the US and South Korea beginning four days of joint military exercises in the Yellow Sea.Pyongyang has reportedly deployed surface-to-surface missiles in response, just days after it fired artillery on an island belonging to the South, killing four.Georgy Toloraya, director of Korean Studies at the Institute of Economics at the Russian Academy of Science, says the drills in the Yellow Sea can only escalate the already tense situation."The aircraft carrier cruising now in the Yellow Sea with South Korean ships – I think that's not a measure that could lead to the reduction of tension in the Korean peninsula, rather it will increase," Georgy Toloraya said. "Of course, nobody is really wishing to have a full-scale world conflict – but what if the [South] Korean ship or the American ship hit an underwater mine, and the South Korean-American side decide that this is a North Korean attack?""I think that further escalation [of the conflict] is impossible, the US and China couldn't afford this," said Pavel Leshakov, Director of the International Centre on Korean studies. He added that December is most likely to see the situation clam. "The South will be celebrating Christmas, while the North will be celebrating the 19th anniversary of Kim Jong-Il becoming commander-in-chief."
Pepe Escobar, a Brazil-based correspondent for Asia Times, says that the only way to resolve the conflict between the Koreas is for the six-nation disarmament talks to be held. Neither North Korea nor China, he points out, want to fan the conflict, unlike the West."The North Koreans are rational actors," he said. "They are not crazy, they are not foolish. They have a kind of bunker mentality, when they feel they are under siege and can sometimes react in unpredictable ways, but usually very aggressively… So the only possible solution… is to sit down and talk. And the Chinese, too, don't want to rock the boat, they want the status quo. They don't want a unified Korea; they want the status quo… They want stability. So we always come back to the same point: who's pimping this new installment of the endless Cold War between the Koreas to its own benefit?"
"So there is every possibility that the situation may be stabilized," believes Donald Kirk, a correspondent for Christian Science Monitor. He added, though, that the possible collapse of the North Korean regime, existing on the support of China, might change the political map of the peninsula.
You can share this story on social media: