​China rejects fifth US corn cargo in a month, citing GMO strain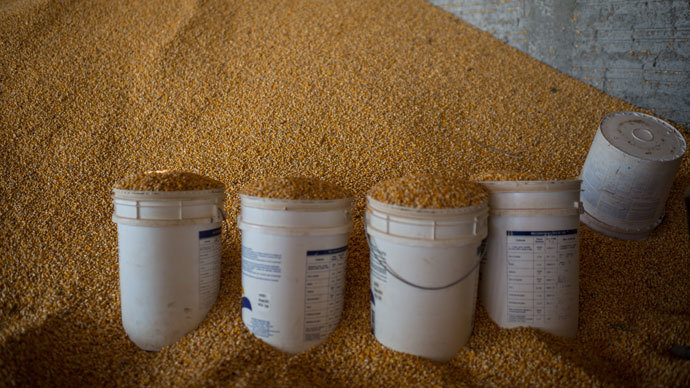 China has blocked a fifth cargo of US corn since mid-November after testing found a strain of genetically-modified (GMO) corn not yet approved for import. Three more cargoes may also be refused.
A cargo of 59,100 tons was turned away on Tuesday in the eastern Chinese province of Zhejiang after quarantine officials found MIR 162 -- an insect-resistant GMO strain which the country's agriculture ministry has yet to warrant, Reuters cited an official as saying.
China, the world's second largest corn consumer, has refused 180,000 tons of grain since mid-November. Observers believe it has less to do with the corn and more to do with other trade quarrels between the two countries.
"It is really causing big trouble and it seems to be related to bilateral trade conflicts," a domestic corn trader told Reuters.
In November, China fought US accusations that it was blocking a World Trade Organization technology deal that would cut tariffs on products. US Trade Representative Michael Froman said later that month that China's demand to exempt over 100 products from the deal risked breaking negotiations.
In response, China's commerce minister, Gao Hucheng, said it was "irresponsible for the US to discard the consensus that has been agreed by most of the countries only because the deal cannot meet its own requirement for several products."
This month, China challenged further accusations from Washington that it dumped cheap exports on the US market.
Growing domestic corn surpluses may also explain some reticence to accept further US imports. Weak consumption from the animal feed industry looms large in China, as this year will likely yield a record corn harvest. Its corn output for 2013-2014 is expected to rise 5.9 percent to reach a new record for consumption.
"To some extent, there is a link to the domestic supply surplus - these are the rules of the game," an industry analyst from a Chinese government-linked think-tank told Reuters earlier this month.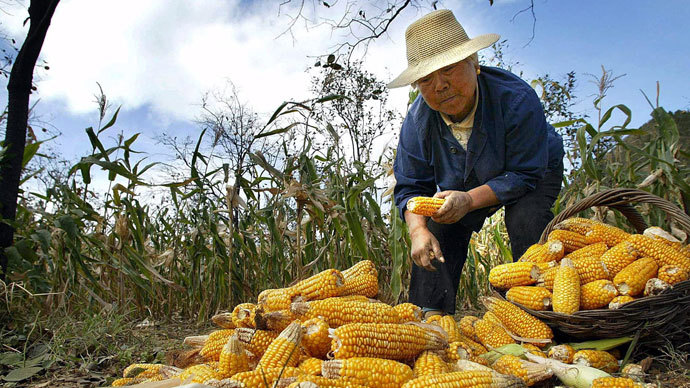 "We believe future incoming cargoes will face strict inspection."
China's corn imports are expected to rise in the long-term, as the country urbanizes and the demand for meat and dairy rises.
US government data still shows that China has a strong demand for corn, as it was the top destination for US supplies last week. For analysts, this appetite overshadows the recent handful of corn rejections.

The US Agriculture Department (USDA) said Monday that it inspected 17.6 million bushels of corn headed to China last week. That figure equals 44 percent of the total amount of corn inspected by the USDA.

"If they are still importing it, it makes us wonder if this is more of a political game that China is playing," said Terry Reilly, a senior commodity analyst at Futures International. "As long as China is taking US corn on a weekly basis...we are not going to get bearish on this topic."

Around two million tons of US corn is on its way to China, which has already committed to another three million tons of US grain.

However, traders said that another three cargoes have already been shown to contain MIR 162, and are expected to be refused from ports in Guangdong and Fujian.

"Rejections will be frequent, following large arrivals in coming weeks," an industry source who asked not to be identified said.
"Some cargoes simply berth offshore and buyers are not unloading the cargoes before testing results are complete."

The US corn market has not been impacted by the Chinese rejections. Prices have actually increased 4.2 percent since the first refusal in November.

Much of the rejected corn has been acquired by importers in other Asian markets, at times with price cuts, according to European traders.
You can share this story on social media: