'Voldemort in the region': China, Japan blast each other Harry Potter style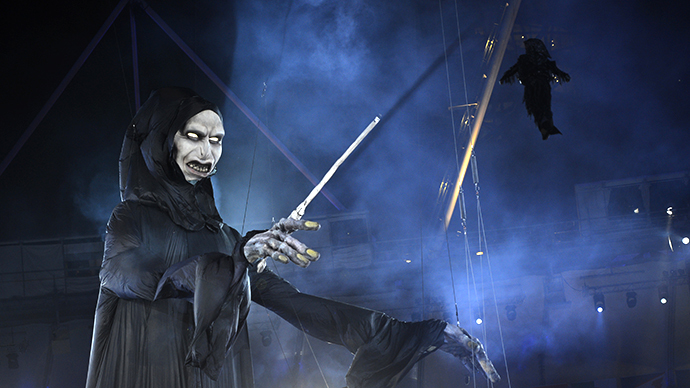 Linked to rich histories and towering economies, a longtime rivalry in East Asia has come down to "You-Know-Who." Chinese and Japanese envoys recently invoked Lord Voldemort of Harry Potter fame to describe the other country during rising tensions.
Tokyo's envoy to London, Keiichi Hayashi, took to the UK's Daily Telegraph Monday to liken Beijing to boy wizard Harry Potter's arch-nemesis from author JK Rowling's wildly-popular book and film franchise.
"East Asia is now at a crossroads. There are two paths open to China," Hayashi wrote.
"One is to seek dialogue, and abide by the rule of law. The other is to play the role of Voldemort in the region by letting loose the evil of an arms race and escalation of tensions, although Japan will not escalate the situation from its side," he said.
Hayashi went on to mention a core source of animosity between the neighbors, Japan's devastating violence aimed at China and other areas in Asia during World War II.
"The answer seems obvious. Although China has so far refused to enable dialogue between our leaders, I sincerely hope that it will come forward, rather than keep invoking the ghost of 'militarism' of seven decades ago, which no longer exists," Hayashi wrote.
The two nations have clashed on a variety of issues and diplomatic relations have taken a sharp turn for the worse in recent times. In 2012, Japan claimed the Senkaku Islands, a long disputed area in the East China Sea, which has resulted in numerous military standoffs around the isles.
Yet Hayashi wasn't the first to tar his counterpart with a Dark-Lord comparison.
On January 1, China's envoy to London, Liu Xiaoming, also used the Daily Telegraph in criticizing Japan Prime Minister Shinzo Abe's December 26 visit to a controversial war shrine in Tokyo that includes men convicted of war crimes following World War II. The shrine is seen by Japan's rivals and neighbors as a tribute to the country's militarism of the time.
"If militarism is like the haunting Voldemort of Japan, the Yasukuni Shrine in Tokyo is a kind of horcrux, representing the darkest parts of that nation's soul," the Chinese ambassador wrote.
A horcrux in the Harry Potter books is a device in which evil characters keep parts of their souls so as to achieve immortality.
Hayashi countered that Abe's presence at the shrine was "by no means to pay homage to war criminals or to praise militarism."
"It is ironic that a country that has increased its own military spending by more than 10 percent a year for the past 20 years should call a neighbour 'militarist'," Hayashi wrote in the Telegraph.
"Its attempt to change the status quo by force or coercion has raised concerns not only in Japan, but also among its neighbours throughout the East China Sea and the South China Sea," he wrote, referring to other land disputes China has with nations like the Philippines and Vietnam.
While China said Abe had "hurt the feelings of the Chinese people," the Japanese Prime Minister admitted Monday that he would like the chance to explain the shrine visit to China's President Xi Jinping. Though Abe said there "is no prospect for summit talks at this point."
China's foreign ministry spokeswoman Hua Chunying said Abe's conciliatory words don't match his actions.
"It is not hard to see that Abe has continually claimed to attach importance to developing relations but, in reality, these statements are hypocritical."
You can share this story on social media: