China chooses first female astronauts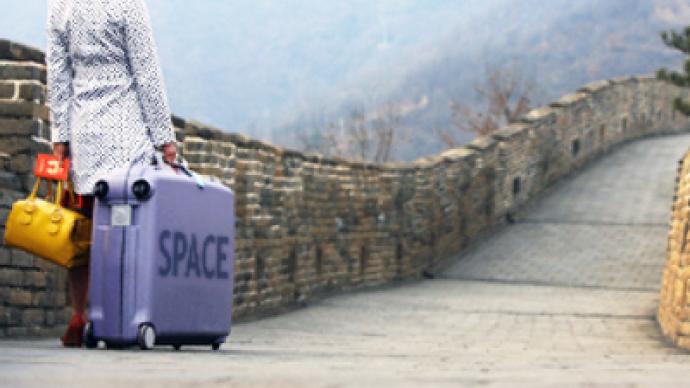 China could see its first female astronaut launch into space by 2012 as the Chinese Air Force has begun choosing graduates recently to fill the next team, reports China Daily newspaper.
"The selection is underway. I believe Chinese women will be seen in space in the near future," said China's first astronaut Yang Liwei.
Yang, who made history in 2003 with his 21-hour flight above the earth, is in charge of forming the next generation of astronauts. China has since flown two more times into space, but they have all been piloted by men.
While he wasn't sure how many women would be selected, he did express certainty that women would be a part of the next team.
The female astronauts are part of a group of 16 women who recently graduated from school and became the first Chinese women to be trained as fighter pilots.
The Chinese Air Force said that the selected women will undergo two to three years of training and the first woman could complete a journey into outer space by 2012.
China is also conducting extra tests to determine how women respond to the physical effects of space travel.
"Women are better at handling loneliness in space where you can only hear the buzzing sound of machines," said Pang Zhihao, a researcher with the China Academy of Space Technology.
Other studies from abroad also suggest women may suffer less than men from the effects of zero gravity.
The first woman ever into space was the Soviet Union's Valentina Tershkhova who, in June 1963, stayed in space for almost three days.
By 2020, China is also planning to build a space station and space laboratory in orbit.
You can share this story on social media: