Russia asks N. Korea to stop rocket launch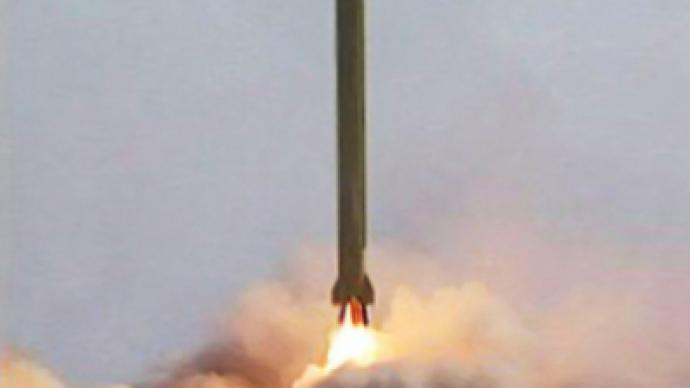 As North Korea is preparing to launch a missile amid criticism from its neighbours, the Russian Foreign Ministry is calling on all sides involved to refrain from raising tension.
Pyongyang says the launch scheduled for early April will send a Korean satellite into orbit. Some countries, including the US, Japan, and South Korea doubt the North's intentions, and say the missile test has military goals.
"We should not raise passions over this issue. We should evaluate it all calmly, without rush or threats," stated Russian Deputy Foreign Minister Aleksey Borodavkin.
He said: "Russia understands that the situation in North-Eastern Asia is tense now, so we believe it would be better for our partners in the PDRK to refrain from this launch.
On alert
All Russian missile warning systems monitoring the eastern skies will be activated prior to the upcoming launch of the N. Korean satellite, says Anatoly Tsyganok, the head of the Russian Centre of military forecasting at the Institute of Political and military analysis.
Tracking facilities to document the orbit will also be controlling the launch while special units of the Pacific Navy will be warned of a possible attack and will monitor the situation.
Tsyganok says he "has received a letter from the [North] Korean embassy, which states that if American-Japanese forces try to knock down the rocket, [North] Korea will declare a state of war with the USA, Japan and [South] Korea".
He also emphasized that N. Korea is the only country where subversive operations are a part of state policy as a whole. "For these purposes, Kim Jong-il has kamikaze-pilots", the expert says.
"Nobody can exclude the possibility that in case of a confrontation, Pyongyang can fire a rocket onto the territory of the USA in Alaska and then Russia will have to knock down this rocket as it approaches Kamchatka, [Russia's Far East]", Tsyganok says.
Japan's Security Council, on Friday, gave the defence minister the green light to destroy the rocket if it would threaten to fall on Japanese territory. Tokyo had Patriot missile units and Aegis destroyer vessels, equipped with interceptor missiles, ready to shoot down the Korean rocket.
Pyongyang warned that any attempt to intercept their 'peaceful satellite launch' would lead to a war.
Earlier media reports said the long-range Taepodong-2 is already on the launch pad, and will be launched between April 4 and 8.

The situation gets even more sophisticated as nobody actually knows what is really going on in North Korea and who is actually ruling the state. Kim Jong-il has not appeared in public since the last elections in August 2003.

You can share this story on social media: