China's No 2 pledges smaller govt, 'new type of relationship' with US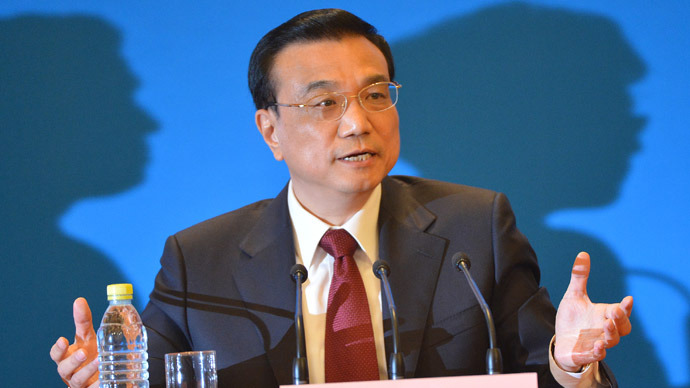 New Chinese Premier Li Keqiang has pledged to cut red tape and forge "a new type of relationship" with the US. He spoke after the country's legislature approved his new cabinet, completing a once-a-decade transition of power.
"Our government will work with the Obama administration to build a new type of relationship between great countries," Li, who holds the second-highest position of power in China after Communist Party chief Xi Jinping, told reporters on Sunday as he detailed the new government's plans.
He also condemned confrontation, particularly in cyberspace. The US and China are currently engaged in a war of words over alleged hacking attacks against their respective national interests. "I think we should not make groundless accusations against each other, and spend more time doing practical things that will contribute to cyber-security," the premiere said.
Globally, China does not seek to replace the US as a hegemon, and wants to forge an environment of lasting peace and prosperity, Li said.
Steve Tsang, director of the China Policy Institute at the University of Nottingham, believes the words of the new premiere should be taken with a grain of salt, as the ties between Beijing and Washington are unlikely to undergo any profound shifts.
"The relationship between China and the United States is probably the single most important relationship in the world today. They are friends and yet they are competitors. That is not going to change as a result of a change of leadership in China or in Washington," he told RT.
On the domestic front Premier Li argued that China must let the market and the civil society replace officials in areas where they are more efficient. He plans to focus on liberalizing the services sector, interest rates and the exchange rate.
Slashing red tape is also a top priority, Li said. Currently, administrative approval is needed for some 1,700 items – a number that will be slashed by at least one-third, both boosting efficiency and eliminating corruption, Li promised.
"The reform is about curbing government power. As a self-imposed revolution, it will require real sacrifice and will be painful," Xinhua quoted him as saying.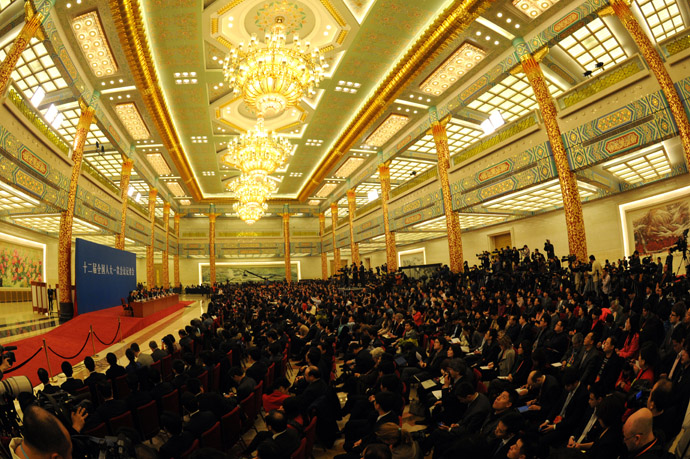 He also revealed that government revenues have dropped considerably, and that the cabinet will address the shortage by cutting spending on government offices, overseas trips, hospitality, junkets and government vehicles, as well as a freeze on new positions in the bureaucracy.
"We need to build a clean government and make our government more credible," Li said. "The important thing is action. Talking the talk is not as good as walking the walk."
The new premiere spoke just after the Chinese National People's Congress approved his new cabinet. The reshuffle saw two of the 27 ministerial positions eliminated, including the head of the now-defunct Ministry of Railways.
Of the 25 cabinet members, 15 served in the previous administration, which is likely to underline a continuity of policies after the transition. Four of those ministers were born in 1949, making them one year away from turning 65 – the mandatory retirement age for ministers.
There are four women in the new cabinet, including Liu Yandong, who holds one of the four vice-premiere positions. Women will be heading the ministries of justice, national healthcare and family planning.
China's foreign affairs will be managed by Wang Yi, a former ambassador to Japan who is also experienced in relations with Taiwan and North Korea, two of the more tricky fields in Chinese diplomacy.
Experienced international negotiator Gao Hucheng became China's new commerce minister. Lou Jiwei, chairman of sovereign wealth fund, who is well-known in international circles, is now finance minister. Central bank governor Zhou Xiaochuan retained his position as expected.
You can share this story on social media: