Child soldiers forced to fight as mercenaries in Ivory Coast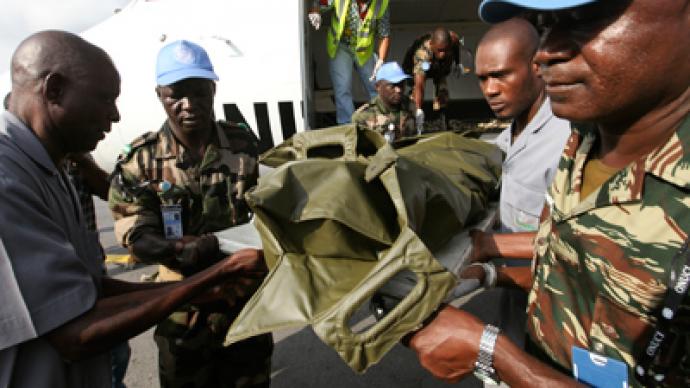 Militias loyal to the former president of the Ivory Coast Laurent Gbagbo are recruiting child soldiers in Liberia to launch cross-border raids on the Ivory Coast.
Children as young as 14 are being trained, armed and used as scouts according to a recent report by the campaigning group Human Rights Watch. Matt Wells, the West Africa researcher for Human Rights Watch who carried out much of the research for the report, told RT "recruiting children is a recent phenomenon in the last couple of months and is so they can mount larger attacks." He suggested that without child soldiers the militias would not have sufficient numbers for their armed raids to be successful.A 17-year-old Liberian who was recruited to fight with the armed militants told Human Rights Watch that he had taken part in at least one cross-border raid, "They call us 'small boys unit' and we are always safe when we go to the war zones in Ivory Coast. I don't know the total that we have killed."Human Rights Watch identified between 100-150 militants who have participated or plan to participate in cross-border raids, although the true figure is thought to be much higher than that. Wells added that after the uprising in the Ivory Coast "scores if not hundreds of armed supporters of the ousted Gbagbo regime went over to Liberia."The Liberian authorities have been slow to stop the activities of the militia groups and the recruitment of child soldiers."There are some guys in our community who have been recruiting small boys. We have been complaining to the security forces, but they are always saying they don't have the evidence to prove it," a 32-year-old trader in the border region told Human Rights Watch.   Although the border between Liberia and Ivory Coast is very difficult to monitor and is deep in the bush, Wells said that until the last few days the response from the Liberian authorities has been totally inadequate. But a raid last Friday which killed 15 people including seven UN peace-keepers has forced the governments of both countries to take action. Liberia has now closed its 450-mile border with the former French colony.The government of Ivory Coast has threatened to deploy soldiers to Liberia to root out the militias if the problem is not swiftly resolved. The Ivory Coast is still deeply divided and Alassane Ouattara, president since 2010, has struggled to unify a post-conflict army composed of former rebels and government soldiers.     Gbagbo was arrested in May 2010 after a brief civil war and is now awaiting trial by the International Criminal Court.
You can share this story on social media: