Chechen leader vows to cut high divorce rate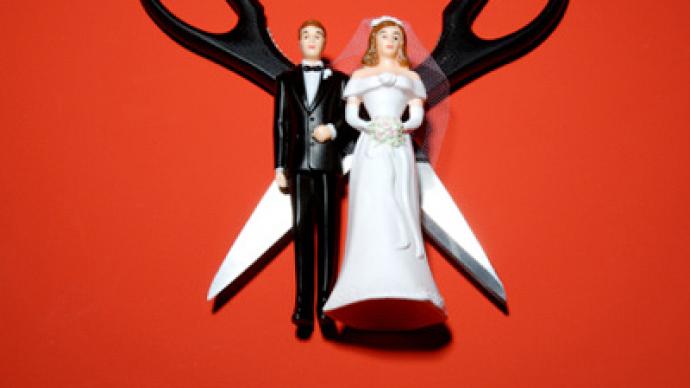 The leader of the Russian republic of Chechnya, Ramzan Kadyrov, has called upon couples in the region to register marriages blessed by religious figures, believing unregistered matrimonies make it easier to divorce.
In Chechnya, as well as in other Muslim regions of Russia, marriage sealed only by the religious authorities and not registered by the state is considered valid. Public opinion sees nothing wrong with it. However, as Kadyrov noted on Friday, unregistered marriage makes divorce easier and does not place material responsibility upon the man. He is planning to fight the high divorce rate by registering marriages that were only blessed by religious figures.  "A man may not share the property with his wife and may let himself divorce whenever he wants. This is possible only in cases of unregistered marriages," said Kadyrov. "Young people nowadays decide to divorce only due to their instantaneous feelings, without any reasonable cause. As a result we have a woman's life broken and psychological trauma for the kid whose childhood will be damaged," he added, and pointed out that marriage used to be taken much more seriously.Kadyrov has ordered his advisor on religion, Bai-Ali Tevsiev, religious authorities and intellectuals to come up with solution to the problem.