Four troops killed, 7 injured as armored infantry carrier trips mine in Chechnya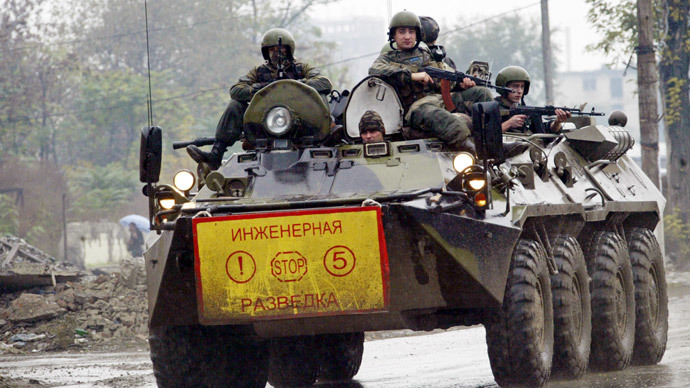 Four Russian servicemen have been killed and seven sustained injuries as their armored infantry vehicle was blown up by a disguised explosive device in Chechnya, Russia's Interior Ministry reported.
According to Russia's Investigative Committee, six soldiers suffered wounds and were hospitalized.
The explosion in the Chechen Republic's Martynovsky region went off as sapper troops were taking part in engineer reconnaissance operations.
The local investigative committee has launched a criminal case. Circumstances surrounding the explosion remain unknown.
Sporadic terror attacks and anti-terror operations in Russia's North Caucasus still continue years after Russia announced the end of its decade-long counter-terrorism operation against militants in Chechnya in 2009.
In recent years, the epicenter of violence has shifted from Chechnya to Russia's other North Caucasian republics of Ingushetia, Dagestan, and Kabardino-Balkaria.