Chechen commander killed in Turkey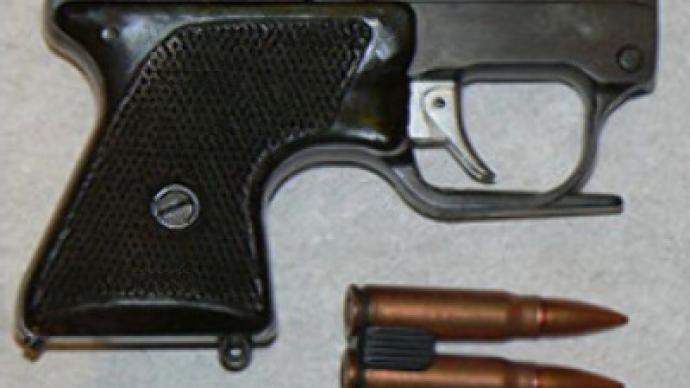 A former Chechen separatist field commander has been killed in Istanbul, Turkish media reports.
Islam Dzhanibekov was shot dead on Tuesday outside his apartment in the city, where he has been living for the past six years.
The MSP Groza is a small, soundless pistol, developed for the KGB and GRU (Main Intelligence Directorate Of The Russian General Staff ) in the late 1960s and early 1970s. This compact, non-automatic weapon is practically silent thanks to a specially designed cartridge. It's a double-barreled gun, using 7.62 x 38 caliber ammunition. The Groza remains in the arsenal of Russia's special services.
Turkish newspaper Sabah cites a police source as saying that the killers used a Groza pistol, which is often associated with Russian special forces.
Turkish police are investigating, but have not commented so far on the crime.
In September 2008 another Chechen militant was killed with a Groza. Gadgy Adilsultanov died during a conflict over humanitarian aid being collected in Turkey for the Chechen Republic.
You can share this story on social media: