Chavez to have more surgery for possible cancer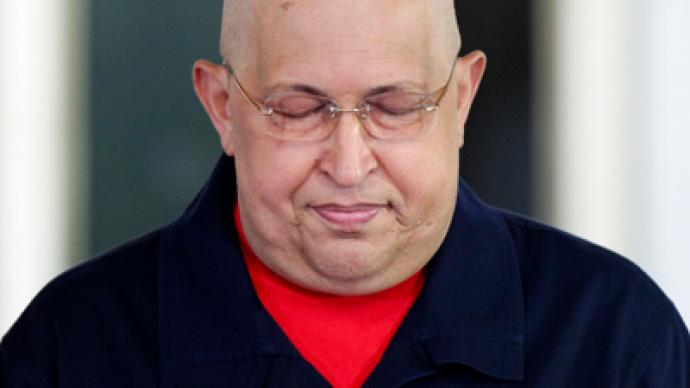 Venezuelan President Hugo Chavez will undergo surgery after doctors found another possibly cancerous lesion, raising doubts over whether he will be able to run for re-election later this year.
Chavez will travel to the Cuban capital Havana for the operation this weekend.The president made the announcement on Venezuelan state television on Tuesday."No one can confirm if this new lesion is malignant or not, however it is highly probable that it is, as it is in the same place as the last one," said Chavez, stressing that it was "nothing to be alarmed about, we have got through worse times".Last June, Chavez made his cancer public and had surgery to remove a tumor as well as several rounds of chemotherapy. He returned to the public forum in January after six months of convalescence and maintained his cancer had disappeared. The details have been kept a closely guarded secret.Known for his vivid rhetoric, last year the president claimed that the spread of cancer among Latin American leaders was not a mere happenstance. He called the diagnosis of Paraguayan President Fernando Lugo, Brazil's Dilma Rousseff and former Brazilian leader Luiz Inacio Lula da Silva strange coincidence, saying Cuban ex-President Fidel Castro had warned him that the US had developed technologies to poison its enemies.The news comes at a crucial time in Venezuela, with a presidential election scheduled for October. Chavez has promised he will run for a third term, but faces stiff competition from new opposition rival Henrique Capriles. Capriles won the primaries in January and has vowed to end the 13 years of socialist rule which he says have left the nation in crisis.
You can share this story on social media: