As Britain comes to its census, privacy fears abound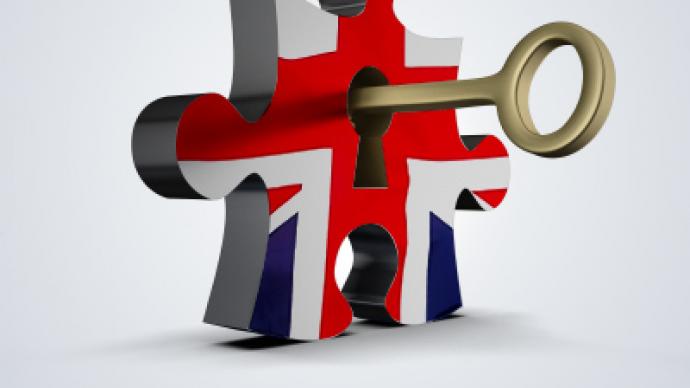 The UK is preparing for a nationwide census to start next month. The government says it will help provide the services and resources people need. But many fear their privacy will be violated and their personal data could fall into the wrong hands.
It is census time in the UK, when every household in the country is asked to provide detailed information about their lives to the government, so they can keep track of what is going on. And the company to be in charge of this sensitive data is none other than the controversial US arms manufacturer Lockheed Martin.   Campaigners ranging from religious groups to peace activists and data protection lobbyists are railing against it on ethical grounds."They arm a number of repressive regimes, they also armed the US heavily in the wars they fought  in Iraq and Afghanistan and Iraq [again], opposed by the majority of people in Britain, even if supported by the British government," says Symon Hill, Associate Director of Ekklesia. "Firstly it's worrying that the census has been given to such a company, and to the intelligence and surveillance wing – and that's not what the census is about. But secondly, many people will object to participating in an activity which ups the profits of a company engaged in things which most people in this country don't approve of."Hill vows to boycott the census, despite the risk of prosecution. He says he will not be alone.Lockheed makes land mines and nuclear weapons, and contracts out interrogation at Guantanamo Bay.Although it will be the UK arm that carries out the survey, there is still a worry that the information could fall under the auspices of the US Patriot Act, which compels personal data held by any company on systems in the US to be made available to government intelligence services.  The Office for National Statistics, which engaged Lockheed Martin, maintains it has taken measures to make sure US authorities cannot access the data. The Office for National Statistics has provided the following census data security measures:- All data processing will be carried out in the UK – no data will leave or be held at any point outside the UK- No Lockheed Martin staff will have access to any personal census data- All data is the property of the ONS and only UK- or EU-owned companies will have any access to personal census dataBut it is that last point that has raised red flags for data protection lobbyists, who say that all the private information collected during the census will be available to practically any organization that requests it."Any use, under any statute, any use by the security of intelligence services for national security purposes, any use for the pursuit of crime, any use in pursuit of any EU community obligations, so any EU rule – that information can be passed over.  It's essentially any government use, whatsoever. Confidentiality has been abolished," says Guy Herbert, General Secretary in NO2ID.And UK government agencies do not exactly have a great track record when it comes to safeguarding information. Three years ago, a file containing secret terror-related documents was left on a train. More recently, the National Health Service lost the medical records of tens of thousands of people.Due to Lockheed Martin's involvement in the census, it is not expected to be hard for the US authorities to lay their hands on that information if they wanted.Data from the census is used by the government to award grants to local councils and recognize new groups in society. A census run by Lockheed Martin raises grave concerns in Britain about ethics and international security. If a substantial number of people boycott the census, it will make it ineffective and a waste of money. But the $240 million contract amount will go into Lockheed Martin's pocket anyway.
You can share this story on social media: