Iraqi victims of UK abuse want public inquiry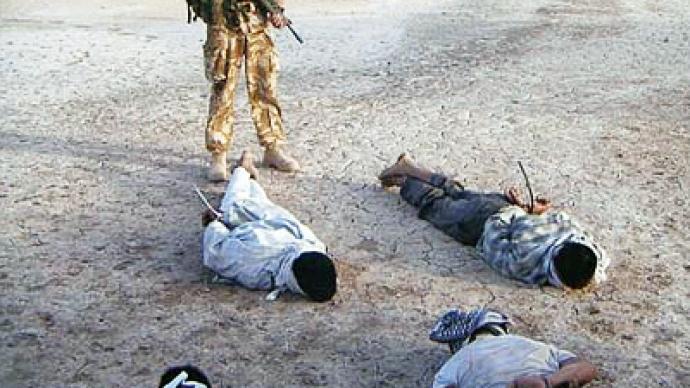 Lawyers of 142 Iraqi civilians, who claim they suffered abuse by British soldiers, are pushing for the UK's High Court to allow a full public inquiry.
The allegations include torture, sensory deprivation, forced nakedness and stress positions.The abuse allegedly took place in British-controlled detention centers in Iraq between 2003 and 2008.The UK Ministry of Defense says it is investigating claims and there is no need for a public inquiry.Such probes have already been launched for two similar cases involving alleged torture and killing of civilians by British soldiers. David Shiner, one of the lawyers taking the current case to the High Court, says the abuse is systemic and any inquiry has to be public. "There is no doubt that this is systemic within the interrogation policy," David Shiner said. "We know for example, that there was a policy of getting them naked. This is clearly a systemic issue. It is absolute nonsense to suggest this is a few bad apples."
Journalist and editor Chris Ames believes that is because British military service is afraid of a public inquiry."The Ministry of Defence is certainly very much opposed and afraid of the public inquiry. I'm not so sure about the government and the politicians. The Secretary of Defence, Leon Fox, has said that he has an open mind if things come out that will justify a wide range of inquiries, they will allow that," Ames told RT.
You can share this story on social media: