Catholics frown at Obama prayer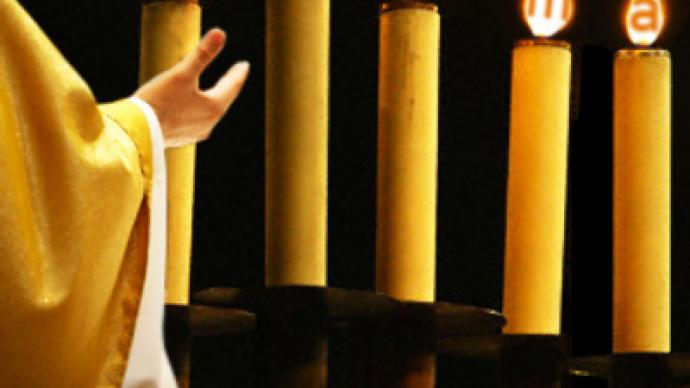 A resident in a small Polish town has requested that a mass be held for US President Barack Obama. Locals however are not so enthusiastic about the idea. They say Obama's stance on abortion contradicts Catholic beliefs.
The holy service was booked by a 59-year-old man named Henryk, who wanted to pray for the health and safety of the American leader, according to local media.
However, residents of the village of Opolno-Zdrój near the Polish border with the Czech Republic and other local communities frowned at the initiative, some even calling it 'laughable'. They say such prayers should be reserved for family and friends and not some politician from across the world.
"Who will be next? Maybe Medvedev?" said one man.
Another suggested Polish Prime Minister Donald Tusk.
Catholic clergymen have criticised the US President for his liberal stance on abortion. The Catholic Church says abortion is immoral and violates God's commandments.
Nevertheless, the mass will be held as planned, even though Henryk himself has back-pedalled since all the public uproar.
"This mass in not immoral and there is no reason to refuse it," said the village pastor.
The service will be held on March 22.
You can share this story on social media: