Suspected car thief steals his own criminal case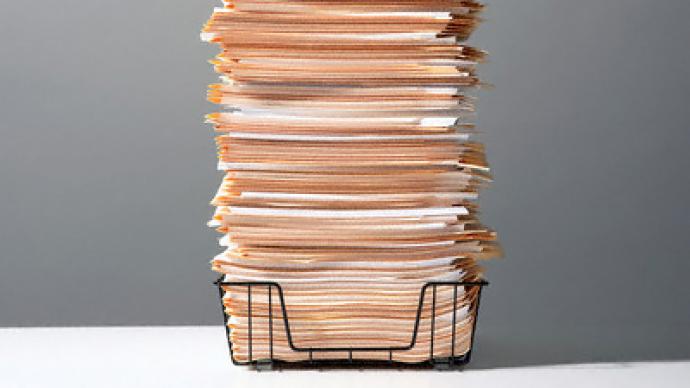 A man suspected of stealing cars managed to spirit away ten files containing all documentary evidence against him, during his interrogation, while the police investigator was distracted.
On Wednesday, the 22-year-old suspect was reading the case against him in a policewoman's office in Ulyanovsk region in Central Russia.He chose the right moment, grabbed the whole bundle of papers and tossed them through an open fortochka, a small ventilation window, which shares its frame with a normal window pane. Guards called for help and ran outside, but by that time the documents were gone.The accomplice, who turned out to be the man's 20-year-old brother, was later caught. He hid the files in a nearby forest, but did not have time to destroy them.The police captain is now under internal investigation for negligence.
You can share this story on social media: