Car manufacturers back to business after New Year lay-offs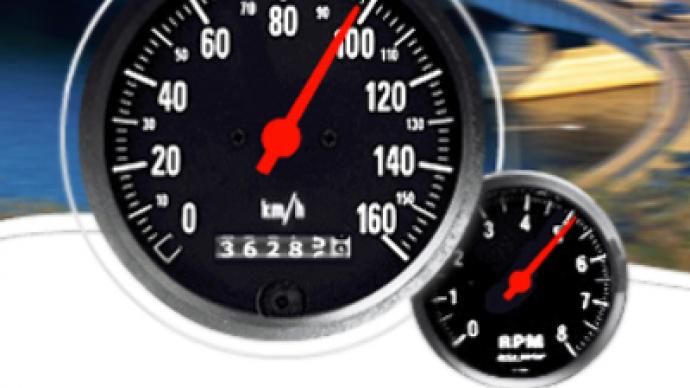 The Russian car industry is slowly waking up after a long and forced New Year holiday. Major car manufacturers have started their conveyor belts. However work shifts are changing.
The global financial crisis forced the majority of Russian car concerns to reduce the workweek in order to save for the forthcoming liquidity crisis on the market.
On Monday GAZ and KAMAZ – two major Russian car manufacturers –resumed operation. Their conveyors stopped on December 29 and 21, 2008 respectively. GAZ management has reduced its workweek to three days for an unknown period of time.
GAZ, belonging to Oleg Deripaska's investment company Bazovy Element (Basic Element), had to reduce labour shifts in a number of places because of solvent demand falling in connection with the crisis even before the Christmas and New Year holidays.
KAMAZ will operate five days in a week for two weeks from Monday, and after this the operating schedule will depend on the amount of orders, the company's press service has announced.
Interfax reports that IzhAuto car manufacturer has postponed operations for a week, and will begin operating on January 19 instead of January 12. The vacations at the enterprise began on December 31. According to the spokesman of the company, the delay was connected with maintenance and equipment modernization.
Major Russian motorcar giant AutoVAZ does not even plan to start manufacture in the near future. Before the New Year its management declared that holidays at the company would be prolonged until February 2 (since December 29). For this period company employees will be paid two thirds of their wages.
UAZ factories also do not plan to open for the time being. Employees are on forced vacation since December 25.
Made in Russia
Almost all foreign car manufacturers building cars in Russian factories have already resumed operation. The Ford factory in Vsevolozhsk in St. Petersburg's region is an exception. It plans to start working on January 21.
General Motors started factory work in St. Petersburg on January 12. However, it plans to stop again for three weeks more from January 26 till February 15 for technological maintenance. After that the enterprise, as well as GAZ, for several months will work on a three-day schedule. According to the company's management, it "will allow us to keep workplaces and to debug technological processes".
The Toyota factory in St. Petersburg resumed production on January 11. However building of the secondary section was suspended for an unknown period.
The French autoconcern Renault resumed its Moscow factory Avtoframos on January 12 (the conveyors stopped on December 13).
The one and only positive step was launching on Monday the factory of Swedish autoconcern Volvo Group. It has begun building lorries in Russia's city of Kaluga. The company started building the factory in October, 2007.
The great rise of the car industry in Russia has come to its end. Experts predict that sales of new cars in Russia will be reduced in 2009 by 19 %, in comparison with 2008.
You can share this story on social media: