Car blast kills 30 in Baghdad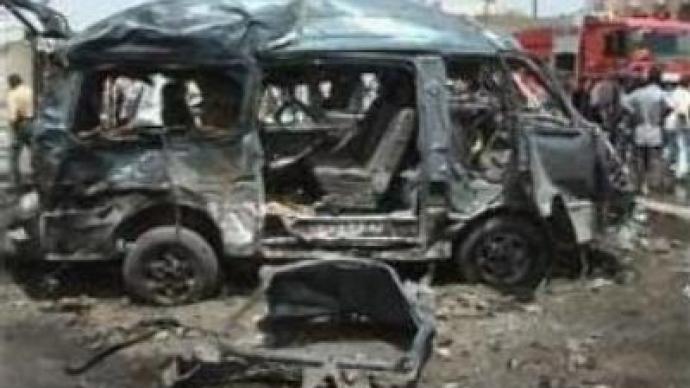 At least 30 people have been killed and 80 wounded in a car bomb explosion near a crowded market in a mixed Sunni-Shi'ite district of Baghdad. So far, no one has claimed responsibility.
The area is often a target for attacks blamed on Sunni Muslims and elements of Al Qaeda.Car bomb attacks are plaguing the country despite a major security crackdown, launched by U.S. and Iraq security forces nearly three months ago.
You can share this story on social media: