'Inspiration': Canadian mogul champ celebrates his gold with disabled brother (PHOTOS)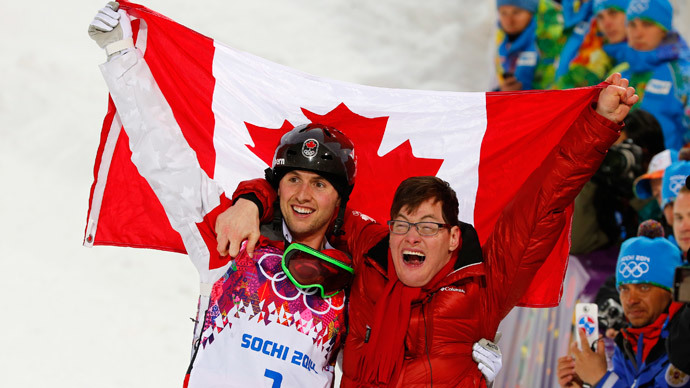 Canada's Alex Bilodeau has credited his Olympic gold in freestyle skiing to his older brother Frederic, who has cerebral palsy. The moguls champion said his sibling is an "everyday inspiration" after embracing Frederic at his winning finish.
Bilodeau's triumph Monday at the 2014 Winter Olympics in Sochi has become one of the highlights of the Games – and not just for his stunning skiing skills, but also for the heartwarming family scene of celebration.

Right after the 26-year old Alex completed his perfect run at Rosa Khutor Extreme Park he rushed to his paralyzed brother and pulled him over the barrier with a joyous hug.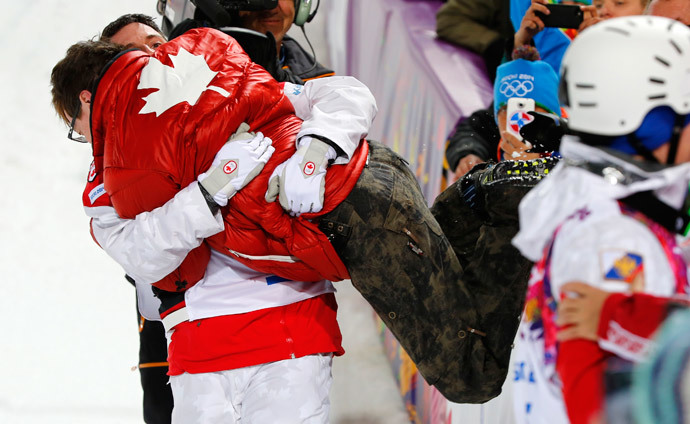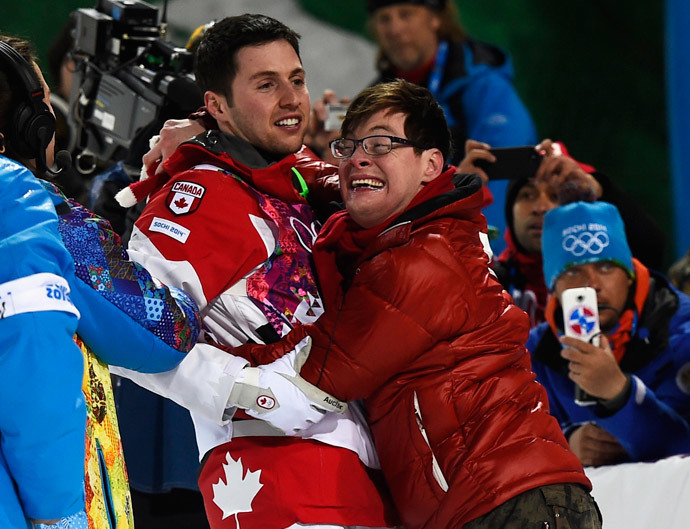 The skier decided to celebrate his victory with the much loved sibling just as he did four years ago in Vancouver. Back in 2010, Alex also dedicated his gold medal to Frederic.

"Whatever I do in life, my brother is my real inspiration. Just like you and I, he has dreams and most of them are not realizable to him. But he never complains that it's not realistic to him… He lives his dreams through me. So today, [and] Vancouver, for me, it's the least I can do. He is my everyday inspiration," Bilodeau was quoted as saying on Monday by The Denver Post.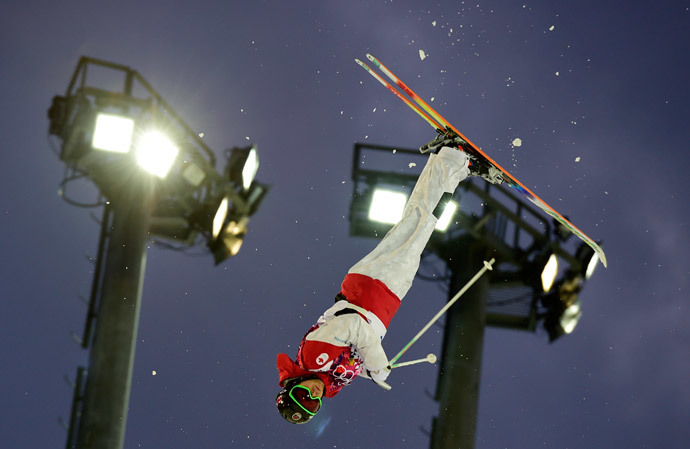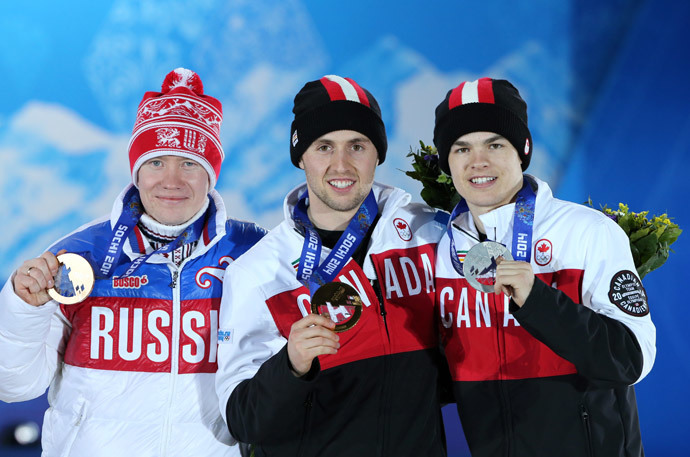 With Frederic's motivation for life, he "would be four-time Olympic champion," the Canadian said, adding that he himself has "an easy path" and feels the need to go after Frederic's dreams and "do the best I can just out of respect to him."
Bilodeau previously said he will retire from sports at the end of the World Cup season to pursue a business career, adding he would continue drawing inspiration from his brother whatever his future occupation is.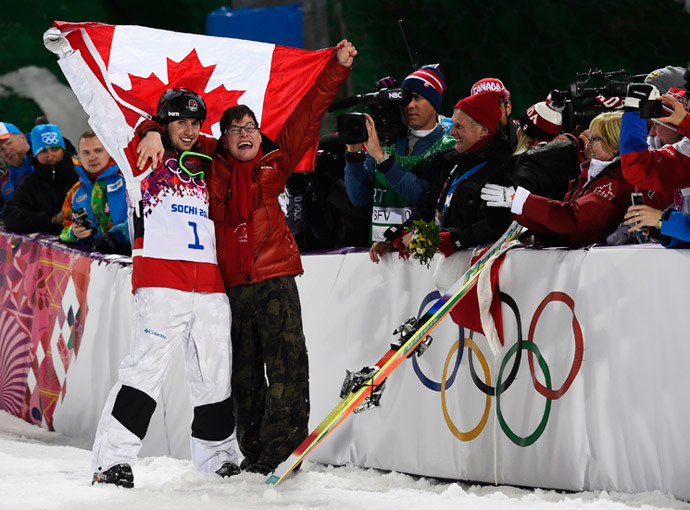 You can share this story on social media: