Norway holds all the aces, wins 4 medals on Sochi Olympics' Day 1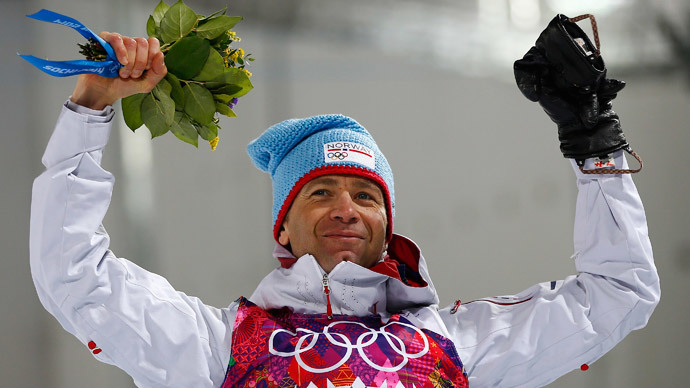 On the opening day of the Sochi Olympics, Norway eclipsed the competition, taking the lead in the overall medals count: two golds, a silver and a bronze. It was followed by Canada and the Netherlands boasting three medals each.
One of those who made headlines on Saturday was American Snowboarder, Sage Kotsenburg, who not only became the first gold medalist of the Sochi Games, but the first ever Olympic champion in the slopestyle event as well.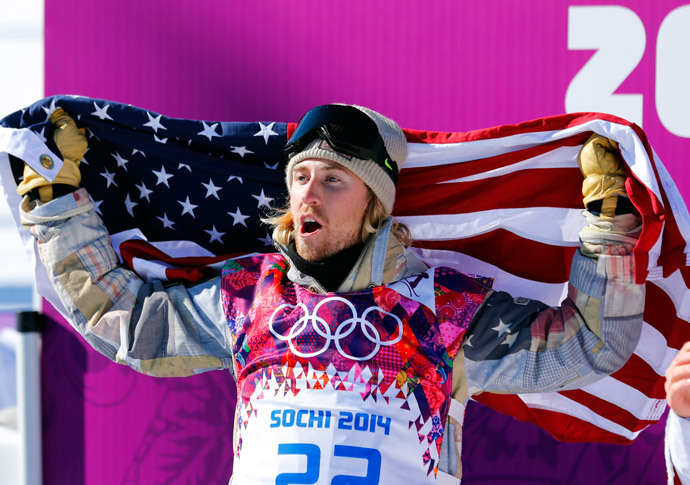 Another of Norway's star, Marit Bjoergen, claimed gold in the women's skiathlon event, which opened the cross-country skiing program at the Sochi Winter Games. It took the 33-year-old skier just 38:33.6 minutes to complete the 15 kilometer distance at the Laura Cross-Country Ski and Biathlon Center. It is the fourth Olympic gold for the indefatigable sportswoman, who nonetheless announced her retirement after the Sochi Games.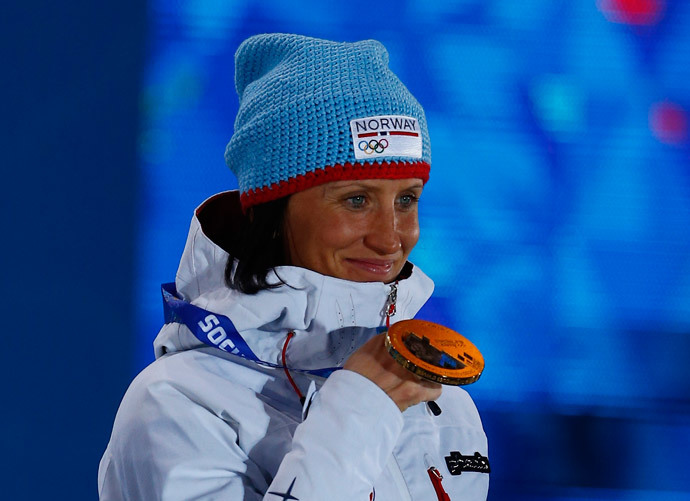 And certainly, all eyes in Sochi were on the legendary biathlete Ole Einar Bjoerndalen, when he won the Olympic gold medal in the men's sprint race. Cosmic speed and just one miss at the shooting range allowed the 40-year-old Norwegian champ to complete the 10-kilometer distance at the Laura Center in a record 24:33.5 minutes. It's the seventh Olympic gold for the Scandinavian veteran.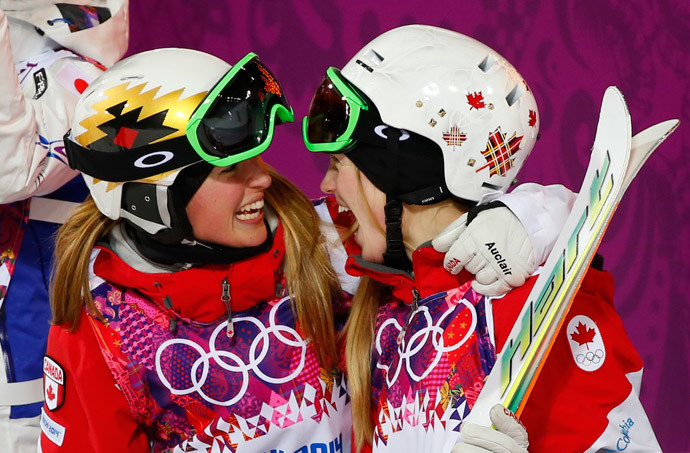 Meanwhile, speed skaters from the Netherlands gained all three spots on the Olympic podium in the men's 5000 meter event. And two coveted Olympic medals went to Canadian sisters, Justine and Chloe Dufour-Lapointe. The blond bombshells grabbed the first two spots on the podium in the freestyle skiing moguls event.
You can share this story on social media: