​Canada considers fines instead of charges for pot possession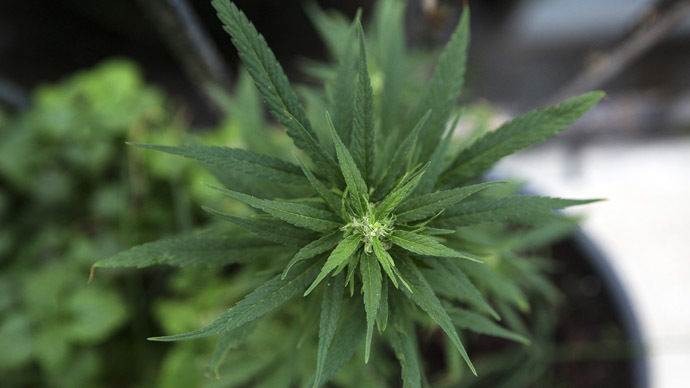 Canada's Conservative government is considering loosening the country's drug legislation so as to ticket rather than lay charges against those in possession of small amounts of marijuana, according to Justice Minister Peter MacKay.
The Justice Department is working on a draft bill, according to MacKay, who said on Wednesday that amending the current legislation was inspired by Canada's police chiefs who have long been seeking softer regulation

"We're not talking about decriminalization or legalization," MacKay said as cited by the Canadian Press. "The Criminal Code would still be available to police, but we would look at options that would give police the ability, much like the treatment of open liquor ... to ticket those types of offences."

Currently those found guilty of possessing small amounts of marijuana can face up to five years in jail. The law is softer for first-offenders. If convicted, they can be fined up to $1,000, or be given a six-month jail term.

The softer approach has been supported by Prime Minister Stephen Harper much to the joy of the opposition Liberal Party, the leader of which, Justin Trudeau, has promised that if his party got majority in elections, it would have marihuana legalized.

The Conservatives have traditionally been skeptical of pot decriminalization.
Denial, anger, and now acceptance. Conservatives finally agree with @justintrudeau on reforming ineffective marijuana laws #cdnpoli#lpc

— Liberal Party (@liberal_party) March 5, 2014
A later statement from MacKay's spokeswoman, however, said the review of the legislation, undertaken by the Tories would not go as far as Justin Trudeau would have taken it.

"The Liberal leader's approach will inevitably make smoking pot a normal activity for Canadians all the while increasing access to marijuana which will hurt our communities, our families and our children," the statement said.

A softer approach to marijuana by Canadian Conservatives could have been inspired by their neighbor, the US, where several states have already adopted loosened regulations.

On Tuesday US's District of Columbia Council voted in favor of marijuana possession no longer being criminal offense. If the legislation is authorized by DC Mayor and not vetoed by US Congress, it would mean those in possession of an ounce or less of cannabis would only get a fine of $25.

DC could, in this way, join 17 states in the US that have enacted some form of decriminalization of marijuana.

The states that have gone furthest in this have been Colorado and Washington States, where the sale and taxation of marijuana have been legalized.

In December 2013, Uruguay became the first country to approve a bill to legalize and regulate the sale of marijuana.

The trend towards loosening drug legislation has worried the International Narcotics Control Board (INCB), which has in its March report said "misguided initiatives" on softening marijuana bills posed a "very grave danger to public health."

The INCB's approach has however been criticized by the Transnational Institute (TNI) think tank as "shortsighted and narrow-minded." The analytical body has called for revision of the conventional drug policy.
You can share this story on social media: