Russian drugs boss rules out marijuana legalization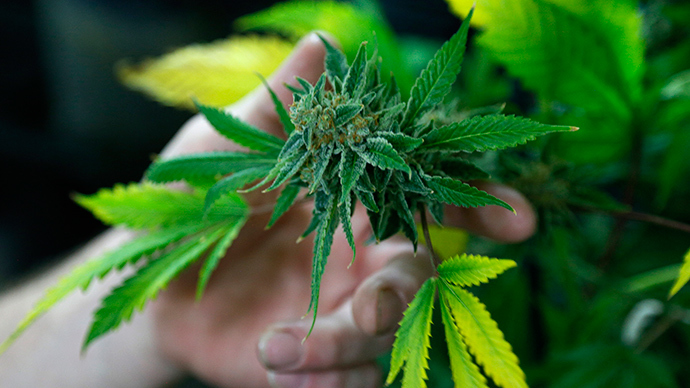 The head of Russia's Federal Drug Control Service has called marijuana a dangerous gateway drug and said the authorities did not plan to legalize it, or to allow methadone treatment for heroin addicts.
"Marijuana users have a 50 or 60 times higher risk of switching to heroin. There is one step from dope to heroin," Viktor Ivanov said in an interview with the Interfax news agency. Quoting unnamed medical research he said that those who smoke marijuana for recreational purposes later suffer from depression,dissatisfaction with life and schizophrenia.
Ivanov completely ruled out the possibility of legalizing marijuana in Russia, saying that such a move would put people in danger if it were used by air traffic controllers, bus and taxi drivers and the like."Today we live in the age of high technology, a lot of things are managed with the help of computer systems. Someone who works at a nuclear power plant can wreak real havoc after smoking marijuana," the official added.
The top Russian drug enforcer also questioned the effectiveness of modern measures taken to help drug addicts, such as methadone and handing out clean syringes. He said that there was no reliable evidence that methadone therapy was effective, and some European countries were disappointed with such programs. "If we want to hand out syringes we should do it in places with addicts, to prevent the spreading of diseases. If there are no addicts why would we give syringes to the people? Who would approve of people handing out syringes near his own home?" Ivanov told the agency.
Previously the head of the Russian drug enforcement agency opposed the legalization of soft drugs, both in Russia and in other countries. In December last year Ivanov said that Uruguay's moves towards marijuana legalization was a mistake.
Russia has strict drug laws with no distinction between soft and hard drugs and lengthy prison sentences for dealing and trafficking. At the same time, addiction to drugs is not criminalized and treatment of addicts is strictly voluntary.
About 8.5 million Russians use drugs and psychoactive substances according to a government report published in mid-2013. However, the Health Ministry puts the number of drug addicts registered at specialist dispensaries at about 600,000.
You can share this story on social media: