Hypno no-no: Schoolgirls trapped in hypnosis by attractive rookie artist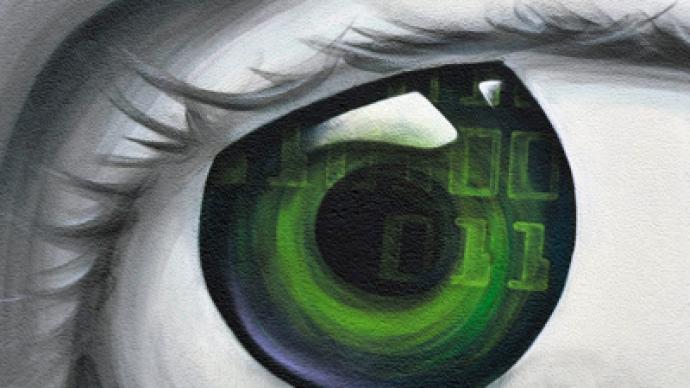 A hypnotism show at a private girls' high school went strangely awry after a young hypnotist put several teenage students in a "mass hypnosis" trance and had to call in his mentor for help to bring them out.
­It all happened at an end-of-school year event at a private girls' College du Sacre-Coeur in the Canadian province of Quebec.  High school administrators decided to celebrate the end of the year's studies with the hypnotism show and invited a 20-year-old hypnotist to entertain a group of 12- and 13-year-old girls. Maxime Nadeau worked on a small group while others watched the show. When it came time to end the event, several girls in the audience remained under hypnosis and could not snap out of it, no matter what Nadeau did. The hypnotist had to call in his mentor and trainer, Richard Whitbread to help him out.  Whitbread arrived in an hour."There were a couple of students who had their heads lying on the table and there were [others] who, you could tell, were in a trance," Whitbread later described what he saw to CBC Montreal. "The eyes were open and there was nobody home."Whitbread explained how he brought the girls out: he went through the process of making the girls think they were being re-hypnotized and then brought them out using a stern voice.The senior trance-master said because his protégé is a young, attractive man, the girls could have been particularly influenced because they were keen to follow his directions.The girls later described what they felt."I don't know how to explain it. It's like you're no longer there," one of the girls, Émilie Bertrand explained. "You're spaced out."Thirteen students reported having headaches or nausea. At least five other appeared to experience more serious trouble after the show.  The school said one girl remained in a trance for four hours – which Principal Daniel Leveille, in a statement on Friday, described as a "deep sleep."Administrators at the school said they only learned after the fact that hypnosis is not recommended for people under age 14, since young people are particularly sensitive to the experience. The school said through a spokesman on Friday that it had no idea such a show could have such intense side effects.The administration says they are keeping tabs on the girls affected by the show and will provide updates.