Canadian police urge Parliament to pass domestic spying bill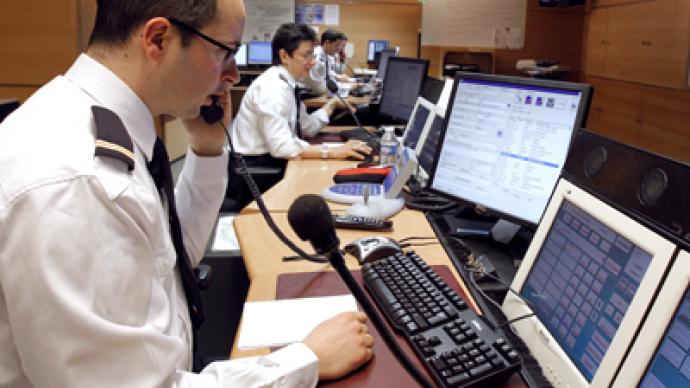 Police across Canada are urging Ottawa to resurrect a controversial Internet surveillance bill that would allow them to monitor Canadians' digital activities in real-time without a warrant.
The Canadian Association of Chiefs of Police has made a plea to on the federal government to pass Bill C-30, also known as the Protecting Children from Internet Predators Act ahead of a gathering by the provincial and federal justice ministers next week.The group is concerned that Parliament will be closed down before the legislation is passed."We have a fear that it will die on the order paper," said Vancouver Police Chief Jim Chu, who is also the president of the association. "And if it does, then our investigators will be constrained and victims will suffer greater harm because of that," the Canadian Press reports.Deputy police chief Warren Lemcke agreed with Chu's assessment, saying that "right now there are gangsters out there communicating about killing someone and we can't intercept that," as cited by CBC news.The legislature, introduced in the Canadian Parliament last February, demands that the country's telecommunication industry provide law enforcement with the "authority to intercept communications and to require telecommunications service providers to provide subscriber and other information, without unreasonably impairing the privacy of individuals, the provision of telecommunications services to Canadians or the competitiveness of the Canadian telecommunications industry."If passed, the law would also give the police the power to make it a crime to use social media as a tool to injure, alarm or harass individuals. It would also grant access to the individual's private data such as name, address, phone number and email without a warrant.The law would ask the companies to place tracking bugs in their programs so that police, if needed, could spy on conversations if they got the necessary legal approvals.Until now, C-30 has remained shelved by Parliament, and has not been debated after receiving mass criticism when it was originally released.Critics claimed that the authorities would likely use the powers to harass peaceful protestors and activists.A number of social media protests were organized, one of which circulated personal details from the divorce files of the bill's sponsor of the bill-Public Safety Minister's Vic Toews.People also marched on the streets, demanding checks to the would-be unlimited police powers.A public opinion poll conducted by Angus Reid after the bill's introduction concluded that "the idea of surrendering subscriber data and identifiers without a warrant" is rejected by almost two thirds of Canadians.
You can share this story on social media: