Fifty arrested on second day of protests in Canada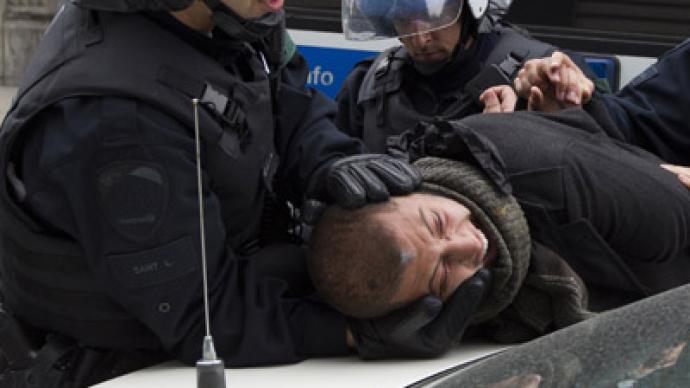 At least 50 protesters have been arrested in Montreal as police clamped down on a demonstration against plans to develop northern Quebec. This comes after students clashed with police over proposed hikes in tuition fees a day earlier.
The Saturday protest was attended by students, environmentalists, a group of hardline Quebec separatists and aboriginal groups, the Canadian Press reports. A police spokesman said between 50 and 75 people were arrested around midday Saturday after police determined the protest to be an "illegal gathering."Despite the rain, demonstrators gathered around the city's convention center, where a conference on Premier Jean Charest's plan to develop a 1.2-million-square km stretch in the north of Quebec Province through new mining and energy production projects was held.The latest arrests come after 17 protesters were detained on Friday after hundreds of demonstrators protesting against hikes in tuition fees clashed with police in Quebec. Police used tear-gas to repel the protesters. At least six people were injured, including four police officers.Premier Charest's ambitious Plan Nord is due to be carried out over 25 years and is expected to create 500,000 jobs. However, it has sparked criticism from aboriginal and environmental groups.
You can share this story on social media: