Canada eyeing Asian markets for its oil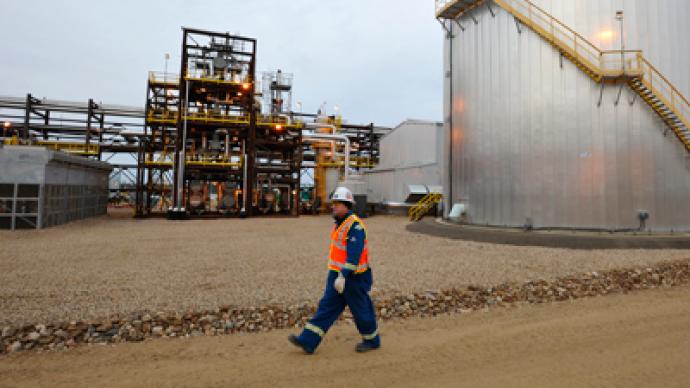 Canada has long been looking to expanding its oil routes to decrease dependency on exports to the U.S. Another step in this direction is a new pipeline that would carry three times more crude than now to Eastern shores, and hence to Asia.
Kinder Morgan Energy Partners announced its $5 billion plan to expand the capacity of its Trans Mountain pipeline from 300 thousand barrels a day to 850 thousand barrels a day, running from Edmonton, Alberta to the Vancouver suburb of Burnaby. Canadian Prime Minister Stephen Harper said his government wants to open up new markets for Canadian resources in Asia, rather than continuing to rely on the U.S. as its biggest buyer. The country's crude export has doubled since 2001, and stood at 2,14 million barrels a day in 2011. Last year, Canada increased its oil export by 9%. The Canadian Association of Petroleum Producers expects the country's oil output to grow by another 1.4 million barrels a day by 2020.Currently, 70% of Canadian crude is exported to the U.S. Such reliance on its southern neighbor is said to have affected Canada's economy in 2011 as an increase in American oil production hit Canadian oil prices. The "export bottleneck," which causes annual Canadian losses of $18 billion, highlights the need for new pipelines and new partners. Canadian oil producers have started looking for new markets for crude, after Washington rejected the Keystone XL project, which would have sent more Alberta crude south of the border. According to the Wall Street Journal, U.S. President Barack Obama said he was open to reviewing Keystone XL again, if TransCanada reapplied for a permit.  But competition is building up fast, as the Kinder Morgan idea receives support from Prime Minister Harper. However, this is set to be a thorny issue. According to the Globe and Mail, the Trans Mountain plan will pose a problem for Christy Clark's B.C. Liberal government, as people in Vancouver won't like the idea of oil tankers cruising by daily. Environmentalists are already on high alert, as they believe pipelines aid and abet the oil sands, a huge source of greenhouse gas emissions.Kinder Morgan plans to get approval for the project in 2014, and construction could begin by 2016. Other options also include Enbridge's Northern Gateway, TransCanada's East Coast pipeline.
You can share this story on social media: