Wounded Canadian veterans pressed to not criticize military on social media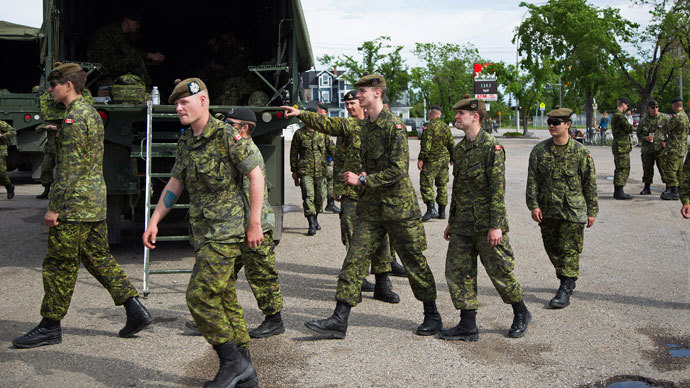 The Canadian Armed Forces requires physically and mentally wounded service members to sign a form agreeing to not criticize senior officers or demoralize other troops on social media sites.
The form is given to wounded soldiers transferred to the Joint Personnel Support Unit (JPSU), which oversees support centers for troops across Canada. The JPSU has received public scrutiny in recent months, as soldiers and staff have been vocal about the lack of resources and dysfunctional support centers.

Service members gave the social media policy form to the Ottawa Citizen, expressing dissatisfaction over what they saw as a threat to their right to voice criticism of the Department of National Defence and Canadian Armed Forces (CAF) for lackluster care.

The JPSU told the Ottawa Citizen that the policy was not made to defer criticism of officials, but rather "to educate our members and personnel on what constitutes the appropriate and inappropriate use of social media and the possible ramifications for a CAF member."

The "policy on proper comments on social media" forbids posting secret information on websites or forums, but also advises military personnel to avoid disparaging senior officers or CAF members.

In addition, the policy tells service members not to "write anything that might discourage others or make them dissatisfied with their conditions or their employment," nor to offer "your views on any military subject."

The policy form indicates that violating the social media rules could damage public trust in the CAF and "destroy team cohesion."

The form, only six months old, mentions that soldiers in the JPSU can also be held responsible for social media content of friends they have "tagged" on Facebook, Twitter, LinkedIn, blogs and other sites.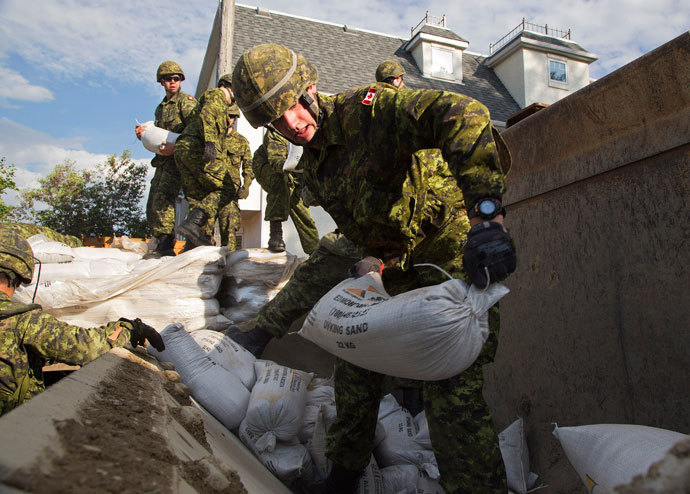 While the CAF has a general social media policy for all service members, the Ottawa Citizen said that all personnel they interviewed were never made to sign a form like the one given to JPSU soldiers.

The CAF responded to questions about the form, saying the policy is issued to all JPSU members. However, the spokesperson could not offer specific examples of improper social media use.

"It is important for all CAF members to understand and follow the policies, rules, regulations and standards of conduct that apply to members of the CAF, including the policy on the use of social media," public affairs officer Navy Lt. Michèle Tremblay wrote to the Ottawa Citizen.

Members of the Canadian military "are encouraged to communicate publicly about their own experiences and expertise, in accordance with the Government of Canada and DND/CAF policy," Tremblay noted.

If a service member refuses to sign, JPSU staff will note that the individual has been briefed about the unit's social media policy. Various units have their own way of notifying personnel about CAF protocols, Tremblay said.

"The difference being that the JPSU is asking members to indicate that they have read and understood the policy by signing the form," she said.

Former CAF officers see the form as a way to intimidate members who were injured for speaking up about substandard treatment.

"It's not illegal but it's obviously a threat," said Ottawa lawyer and former military officer Michel Drapeau, who has represented injured soldiers seeking benefits from the Canadian government. "The criticism about the leadership's failure to take care of the wounded is obviously hitting home."

He said that personnel likely feel compelled to sign, and that it would certainly be used against them if they violated the policy.

Retired air force officer Sean Bruyea said the CAF has the right to steer service members' behavior on social media, but says the JPSU effort goes too far.  

"This is right out of something you would see during the Soviet era," said Bruyea, a critic of how the military and government assists wounded personnel. "This is way over the top."

You can share this story on social media: