No Canadian NSA connection, but very own data snooping program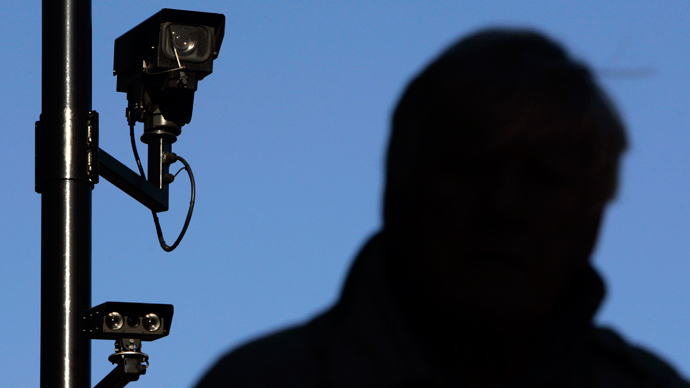 Canada does not use the US NSA's top secret surveillance PRISM program, officials revealed. Instead, it has a spying platform of its own that it claims manages to distinguish between domestic and international telephone and internet data collected.
The Communication Security Establishment (CSE) spokesman separated the National Security Agency and the Canadian surveillance program.

"The Communications Security Establishment does not have access to data in PRISM", Ryan Foreman told Reuters, confirming that the "CSE uses metadata to isolate and identify foreign communications," as CSEC is prohibited by law from directing its activities at Canadians.

Officials admitted that CSEC "incidentally" intercepts Canadian communications, but removes such data after it is obtained, according to the Globe and Mail. 

Secret spying programs have come under scrutiny this week as whistleblower and former technical assistant for the CIA Edward Snowden leaked information about the NSA's PRISM project, describing it as a massive data mining surveillance program which gave the agency backdoor access to emails, videos, chats, photos and search queries from nine worldwide tech giants, including Google and Facebook.

A secret electronic spying program was approved in 2011 by Canada's Defense Minister Peter MacKay. It searches through international and domestic telephone records and internet data for suspicious activity, Canada's newspaper Globe and Mail revealed.
Despite the reports, the government's metadata surveillance program remains a mystery with little information available publicly. The records obtained from the Access to Information requests by the Globe had many pages blacked out, citing national security.
The program was first passed in a secret decree signed in 2005 by Bill Graham, the defense minister at the time then put on hold in 2008 for more than a year due to privacy concerns.  On November 21, 2011, it was once again renewed, along with other top-secret espionage programs. And currently is it is headed by the Communications Security Establishment Canada (CSEC), part of the Department of National Defense.
It is still not known how the data is being collected. Mining metadata can reveal who knows who and help the authorities to map out social networks and even terrorist cells.

"Metadata is information associated with a telecommunication … And not a communication," according to a PowerPoint briefing sent to MacKay in 2011.

The Canadian surveillance program has been authorized by ministerial decrees, bypassing the parliament, and is under the sole oversight of the Office of the CSE Commissioner.
Opposition MPs have questioned MacKay about the surveillance reports, to which he replied that Canada's surveillance initiative "is specifically prohibited from looking at the information of Canadians" and that "this program is very much directed at activities outside the country, foreign threats, in fact. There is rigorous oversight, there is legislation in place that specifically dictates what can and cannot be examined."
Canada's privacy commissioner admitted a lack of clarity on the subject.

"When it comes to the metadata program, we know very little specific information at this point – but we want to find out more", Scott Hutchinson, of the Office of the Privacy Commissioner of Canada, told the Globe and Mail.
The Canadian program was criticized 2008 by a retired Supreme Court judge Charles Gonthier, who questioned whether CSEC could be passing any data collected to other partner agencies such as Royal Canadian Mounted Police (RCMP) and Canadian Security Intelligence Service (CSIS).
Gonthier's biggest fear was that the data collection would lead to unlawful surveillance.

You can share this story on social media: