Bush puts off Swiss visit fearing criminal prosecution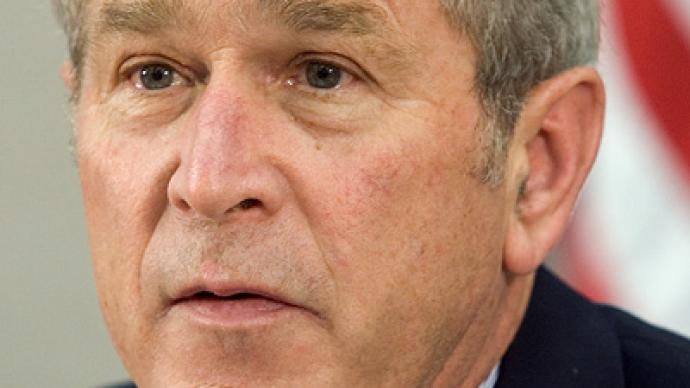 George W. Bush has put off a visit to Switzerland, citing security concerns, as Geneva authorities admitted they cannot promise having full control over the large number of protesters that were expected to greet the former US president.
However, human rights groups say they had prepared a criminal case against him on charges of authorizing torture and that he is simply scared of arrest.Journalist Afshin Rattansi said this threat never had a realistic chance of being put into practice, and was more about publicity."My feeling is that the Swiss authorities were more frightened that when George W. Bush appeared at this pro-Zionist organization in Geneva, a lot of demonstrators would be throwing shoes at him," Rattansi said. "Perhaps he wouldn't catch them this time, or missed them, like he did in Baghdad."Rattansi also stated that, in his opinion, international law has proved rather useless when it comes to prosecuting torture, and it is very doubtful any of those responsible for allowing torture will be brought to justice."The Hague seems more concerned with trying to preempt wars in places like Sudan by issuing subpoenas for, say, al-Bashir of Sudan, when, of course, The Hague won't touch the people that really are responsible for torture," he told RT.
You can share this story on social media: