Bulls and Sixers win upset matches in NBA playoffs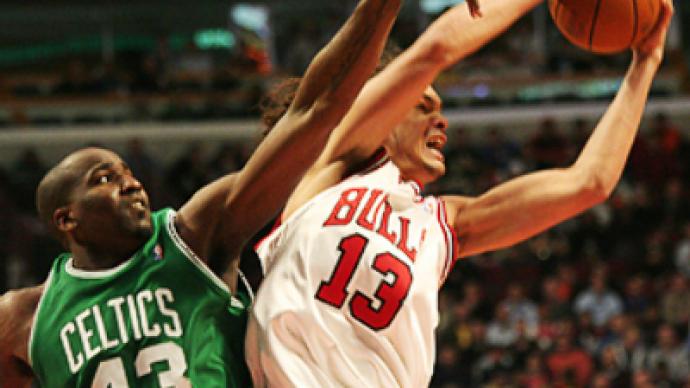 All eight first games in the NBA play-off series have finished with some of them bringing some unanticipated results.
In the East, the Philadelphia Sixers denied higher-seeded Orlando Magic, beating them in game one of their first round series.
The Sixers came out playing a tenacious defence from the start, though it didn't stop Orlando's leader Dwight Howard from earning 31 points and 16 rebounds.
It was pure chance that Philadelphia claimed the victory. The Sixers made the right move of putting the ball in the hands of Andre Iguodala in their last offensive. The American's two-pointer sealed a close victory for Philadelphia, 100-98.
No surprises for the Western conference's top-seeds Los Angeles Lakers, taking an easy win over Jazz in game one, 113-100. Kobe Bryant was, as usual, on form, with 24 points and eight assists. In the Utah side, Russia's Andrey Kirilenko added eight points and eight rebounds to his team.
Meanwhile, Atlanta blew out Miami in their first game, letting them score just 64 points, while Denver outplayed New Orleans.
Earlier, the Chicago Bulls produced another upset in this season's NBA playoffs, beating the defending champions the Boston Celtics, on their home court.
Elsewhere, there were few surprises in Cleveland in their play-off opener against the Pistons. Lebron James was in full swing, earning 38 points, eight rebounds and seven assists.
Back in the west, San Antonio and Portland lost their first games to Dallas and Houston respectively.
You can share this story on social media: