NBA playoffs preview: can anyone top the Lakers?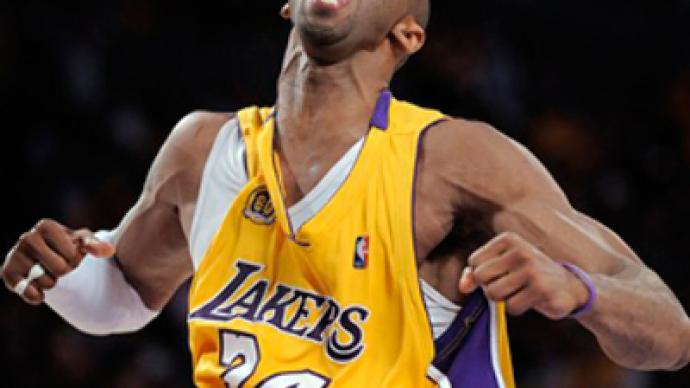 The NBA playoffs are due to start this weekend. After an 82-game regular season, 16 teams out of 30 are left to battle it out for the title.
Despite the common perception of the Los Angeles Lakers as the team to beat, it was the Cleveland Cavaliers who finished with the best record in basketball this season.
Cavs star, 24-year-old phenomenon Lebron James continues to exceed all expectations, and is most likely to win the MVP award this season, but it's the addition of point guard Mo Williams in the off-season that elevated his squad to the next level.
In the first round, the Cavs are paired with the Detroit Pistons – a team that have been in the conference finals for five years in a row.
However, gone is floor general Chauncey Billups, while his replacement Allen Iverson wasn't happy with his reserve role and shut it down for the season.
The road to the conference finals should be an easy one for the Cavaliers, something you can't say about defending champions Boston Celtics.
The heart and soul of Celtics, Kevin Garnett, is still troubled by his right knee and is rumored to be out for the whole playoffs. However, knowing Boston, one cannot help but wonder if the Celtics aren't playing mind games again.
Either way, a healthy Paul Pierce and Ray Allen combined with a deep bench should be just enough to propel them to the conference finals, where they apparently have little chance against Cleveland without KG.
Out in the Western Conference, the Lakers are on a mission of bringing back the dynasty. Led by arguably the best player in the world and reigning MVP Kobe Bryant, the team from Los Angeles is widely considered the best team in basketball.
Realistically, no team can stop the Lakers from getting to the Conference finals, where they will have home court advantage. They will likely face the San Antonio Spurs in the final four.
Despite losing Manu Ginobili for the rest of the season, the Spurs' experience and team chemistry should carry them through, and if they can beat fellow Texans Dallas Mavericks in the first round, they'll come face-to-face with the Lakers a series later.
However, the outcome of this match-up appears to be even more predictable than in the East.
Thus, the Cavaliers and the Lakers are the most probable contenders for winning the title in June, which, if the Lakers prevail, will be their fourth trophy in four years.

2009 NBA playoffs:
Eastern conference
Pistons vs. Cavaliers
Bulls vs. Celtics
76ers vs. Magic
Heat vs. Hawks

Western conference
Jazz vs. Lakers
Hornets vs. Nuggets
Mavericks vs. Spurs
Rockets vs. Trail Blazers
You can share this story on social media: