Bullied schoolgirl dies from overdose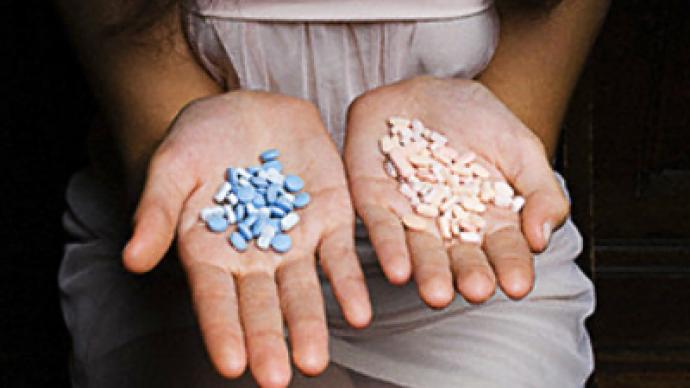 A 14-year-old girl from Moscow has taken her own life after being bullied at school. Lida Ochkovskaya's parents believe students and teachers picked on their daughter because they were jealous of her talent.
On an ordinary school day shortly before the New Year after her parents left for work, Lida Ochkovskaya went to the pharmacy instead of school.
She bought pills, returned home and swallowed a handful of them. After two days in a coma the girl died in the hospital, Komsomolskaya Pravda reports.
It hasn't been revealed what kind of medicine the girl bought, or whether she was legally allowed to buy it.
What pushed the girl to suicide?
Lida Ochkovskaya was known as a good-looking gifted girl who regularly took part in international singing competitions and school concerts. Her parents and teachers were proud of her.
When she was 12, however, and ready to start seventh grade, Lida's parents decided to transfer her to another school.
This is where the problems started. Her new classmates didn't like the newcomer and started treating her badly.
Lida's parents soon realised something was wrong as their daughter was often sad and depressed. They suggested transferring Lida back to her old school. But the youngster insisted that all was well, that she could cope.
Determined to normalise relations with her classmates, Lida managed to make many friends.
But the situation got worse when a new form-mistress arrived. Lida's parents and classmates say the teacher didn't like the newcomer at all. Instead of encouraging the gifted girl, it's alleged that Tatyana Murlykova mistreated Lida, humiliating her in public and giving her bad grades.
It's claimed the mistress often reduced Lida to tears at lessons, threw her out of classes and spoke to her in a rude way.
The last straw
Shortly before the New Year, Lida's class had to pass the Unified State Exam. Lida's music teachers say she was a responsible and hard-working pupil. However she decided to play safe and made some cheat cards. At the test one of them was discovered.
Hearing of the incident, form-mistress Tatyana Murlykova decided to punish all the pupils and make them retake the test. She told the class that "because of some" all pupils will suffer.
Wracked with guilt at having let everybody down, Lida plotted to punish herself.
By chance, her father overheard a phone call with a classmate where Lida said: "I know it's my fault. And I will answer for it. I will!"
The parents say they tried to comfort their daughter, but her response was always the same: "don't you worry, everything will be fine".
The next morning Lida didn't come to school…
Officials at the school, as well as Tatyana Murlykova, have so far refused to comment on the tragedy.
It is not yet known whether an investigation has been launched into the girl's suicide.
You can share this story on social media: