Bulgaria demands compensation from Gazprom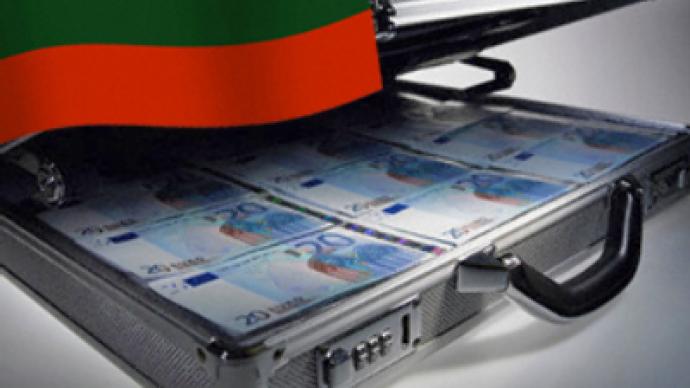 The Bulgarian government has formally demanded compensation from natural gas supplier, Gazprom, for damages received as a result of the gas stoppage due to the Russian-Ukrainian gas row.
"As a result of the unprecedented suspension of supplies of natural gas on January 6, 2009, the Bulgarian economy has sustained enormous and catastrophic losses. They are currently estimated at more than 500 million leva ($US 333.3 million)," said Bulgarian Economics and Energy Minister Petar Dimitrov.
Dimitrov met with Gazprom chief Alexander Medvedev in Sofia and gave him a formal letter seeking remuneration from Gazprom. The letter said the reason for approaching Gazprom was that Gazprom subsidiaries were the only companies with with Bulgaria had gas contracts.
The Minister suggested various means of compensation such as direct money payments, a reduction in price for gas supplies and free use of the Russian gas transmission system.
Dimitrov said that Gazprom should sign long-term deals with Bulgaria to help build confidence with the energy giant again.
"We hope that long-term Bulgarian-Russian relations in the gas industry will form a good basis and help overcome the negative effects of the suspension of supplies of natural gas," he said.
In response, Medvedev said Ukraine was to blame for the suspension of gas, but that he would carefully consider Dimitrov's request.
Energy companies in Greece and Germany have already said they would seek compensation from Gazprom. The Greek company DEPA has estimated losses to be around 1 billion euro.
You can share this story on social media: