'Budget revolution' in Russia?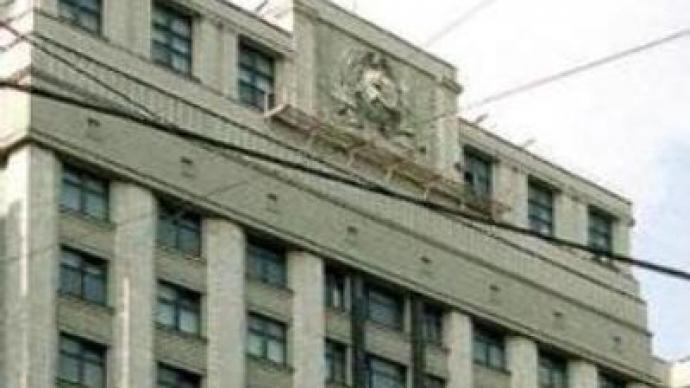 Russia's lower house of Parliament has approved its first-ever three-year draft budget after a single reading. However, what some call a revolutionary budget has already sparked controversy among the deputies.
Hardly anyone doubted the draft would be approved in the first reading. The United Russia Party, which holds the majority in the lower house of parliament, the Duma, declared in advance it would give it the green light. For the first time the Russian Finance Ministry dared to plan for three years.
"This budget signifies a generally stable situation in the economy,"
Vitaly Shuba from the Duma Budget Committee stated.It was immediately labelled a 'budget revolution'. Throughout the 3 years revenue will grow, but so will expenditure.In 2008 spending and revenue will fluctuate around 6.5 trillion roubles, that is US $ BLN 130 billion. In a year it will make 7.5 trillion. In 2010 the revenue will be equal to the expenditure, namely 8 trillion.
"This budget solves the problem that has been discussed for years, like renovation and building houses and the increase of agriculture financing,"
Vyacheslav Volodin from the United Russia Party assured.
"The budget provides substantial rise of teachers' and doctors' salaries and for the first time solves the problem of roads financing".
United Russia calls it the budget of development, the Communists say this is the budget of stagnation. They accuse it of insufficient funds for housing and health, science and education. The left wing says the budget takes a step back in the so-called national priority projects.
"If these are the national projects, then what should we call the anti-national projects?"
Gennady Zyuganov, Communist Party leader, said.'Our faction is going to vote against this budget', the statement of every Duma faction concluded, except for United Russia and Fair Russia. They decided to abstain.Pensions and salaries were common concerns. Finance Minister Aleksey Kudrin promised an increase, some deputies said, this was not enough.One of the deputies compared the budget with a dead man walking. Aleksey Kudrin hit back.
"I'd call it an athlete who is running fast, but on a doping drug,"
Mr Kudrin said.
"These drugs are oil and gas,"
he explained.More than a third of the budget depends on oil and gas. Energy profits will now go to the Reserve Fund used as a safety cushion. Another fund, for National Welfare, will stimulate social programmes.The deputies approved the draft in general, but promised a whole pile of amendments for the second reading. The deputies now have one month to introduce their amendments into the budget draft. But already in July they're planning to pass this responsibility into the hands of the Federation Council for further consideration. The Finance Minister announced a plan to present a ten-year budget in 2008. Although, chances are that the people who drafted the three-years one will not be responsible for its implication after the elections.
You can share this story on social media: