Briton arrested for burning poppy photo on Remembrance Day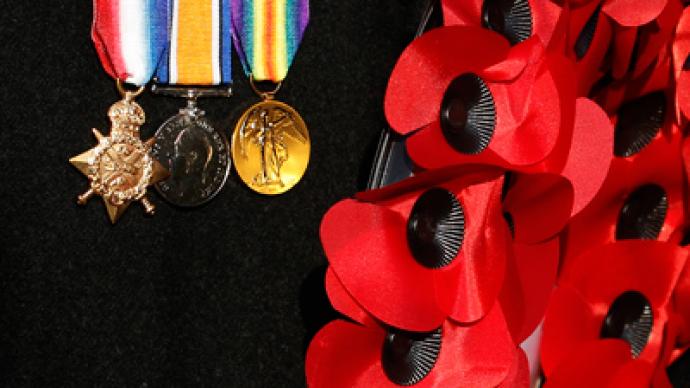 A man in Kent, England, has been arrested after posting a picture of a burning poppy online on Remembrance Day. The arrest sparked indignation with free speech advocates, who note it in a line of heavy-handed responses to online activity in the UK.
The arrest comes as British legal officials are considering a set of clear guidelines about what can and cannot be said on the Internet, reports the UK's PC Pro Magazine. "A man from Aylesham has tonight been arrested on suspicion of malicious telecommunications," Kent's police said in a statement. "This follows a posting on a social network site of a burning poppy."The 19-year old suspect is currently out on bail as his post faces further investigation.However, lawyers and activists are using social networking sites to chastise Kent's law enforcement officials over the incident. "Dear idiots at @kent_police, burning a poppy may be obnoxious, but it is not a criminal offence," tweeted legal commentator David Allen Green."What was the point of winning either World War if, in 2012, someone can be casually arrested by @kent_police for burning a poppy?"Section 127 of Britain's Communications Act, under which the arrest was made, allows for an individual's conviction if they "send by means of a public electronic communications network a message or other matter that is grossly offensive or of an indecent, obscene or menacing character."However, the law has often been the subject of criticism, as there is no clear distinction on when something goes from simply offensive to "grossly" offensive.The poppy, which bloomed across some of the worst battlefields of Flanders in World War I, is a familiar emblem of Remembrance Day. The flower's red color symbolizes the blood spilled in the war.
You can share this story on social media: