One-third of British children consider suicide by age 16 - report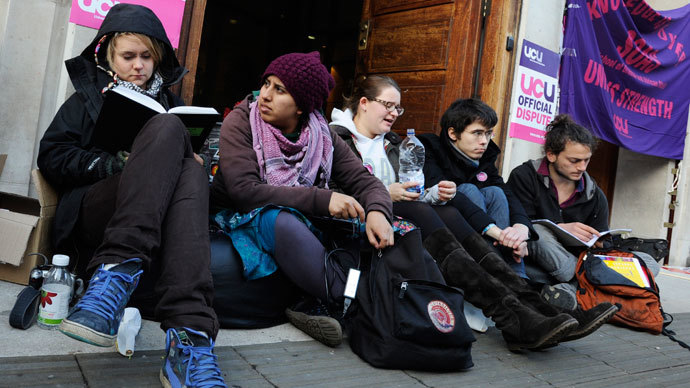 Up to one-third of children in the UK have either attempted or considered taking their own lives, according to a new report which sheds light on the 'shocking statistics' of suicide in the Britain.
The latest study for the brand-new mental health charity service MindFull, a sister of the BeatBullying charity, has revealed that 32 per cent of British youths have experienced suicidal thoughts. 
On top of this, 29 per cent of youngsters deliberately harmed themselves, while over 12 per cent felt they were failures on an almost daily basis when they were under the age of 16.
Of the 850,000 British youngsters with diagnosable mental health problems, almost 75 per cent get no treatment due to a huge lack of support for those seeking help, according to the report.
"Too many children who try to speak out about the way they are feeling are being let down or simply ignored," said Emma-Jane Cross, founder and chief executive of MindFull.

"It's unacceptable that so many [young people] are having to resort to harming themselves on purpose in order to cope, or worse still are thinking about ending their own lives."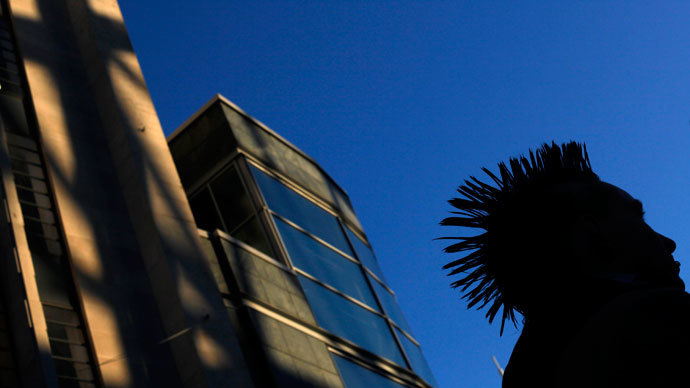 The 'Alone with my thoughts' research was based on the first-hand experiences of over 2,000 British youngsters between 16 and 25 years of age. 

"We are at risk of failing a generation of young people," the report warns, calling for the "transformation in the way we address young people's mental health."
"Children and young people are growing up in a toxic climate, that they exist in a 24/7 online world where they never switch off, where cyberbullying, consumerism and pornography, sexting and the pressure to have the perfect body bombard them daily, where any exam grade below a C means failure and employment prospects are bleak," director of YoungMinds policy Lucie Russell said, commenting on the launch of Mindfull.
"These shocking statistics highlight what YoungMinds has been saying for many years - that children and young people's mental health is a vital issue that must be prioritized," she added.
According to the UK's Office for National Statistics, there were 6,045 suicides in people aged 15 and over in the UK in 2011 - an increase of 437 people from the year before. Over 4,000 children under the age of 14 attempted to take their own lives in 2007, according to NHS figures. The figures also showed a 50 per cent increase in student suicides between 2007 and 2011.
Among the key factors for childhood depression appeared to be a growing fear of the future, permanent lack of confidence, and constant pressure from schoolwork.
Mindfull, which has received the support of Labour leader Ed Milliband and clinical psychologist Professor Tanya Byron, is offering free professional online help to 11-17 year olds who feel they cannot overcome life's ups and downs alone. The organization will work with schools across the UK to teach youths how to manage anxiety and stress.