British military wastes 1.58 billion amid wide spending cuts - report
Britain's Ministry of Defense has been implicated in 1.58 billion pounds ($2.47 billion) of wasteful spending over the last two years, which comes at a time when the country faces stringent defense cuts, UK media reported.
Accounts from the 2012-2013 books obtained by The Daily Mail show that while the country was getting rid of older regiments, firing thousands of armed forces personnel and sending historical equipment to the junk yard, it was doing so to balance out losses, bad spending and accounting errors.

And while some personnel were getting the sack, hundreds of others were being overpaid because of a clerical blunder, with the sum totaling 640,000 pounds and no plans to recover it.
Losses in the anti-missile storage department have led to the MoD writing off more than half a billion pounds, adding to that the purchase of the wrong types of bombs for training programs and almost 400,000 pounds for lost equipment in Canada. 
Various other items on the list simply pile up on top of the mistakes: 100,000 pounds in security at the G8 summit, 1.5 million pounds in overpaid tax by the revenue department and almost 500,000 pounds for a dispute over computer services at one of the academies of the armed forces. 
In the last financial year, 33.5 million pounds allocated for military purposes got misplaced by the bookkeepers. The balance had to be written off as, according to a note in the books, there is no information on where it went.
Also, while the MoD withdrew large amounts of military equipment from service – including ships and planes – it was giving other equipment away as gifts, namely 50 Leyland DAF trucks worth 450,000 pounds each to Uzbekistan and counter-terrorism training equipment to Pakistan priced at 294,000 pounds. 
While some other costs related to the early withdrawal of several expensive aircraft models are projected to be in the billions, the MoD said that money would be saved in the long term.
Billion-wide hole in Germany promises long-term savings?
However, the biggest loss of money was incurred in a deal with Germany, in which old army barracks and compounds previously belonging to the British had been handed back. The reduction in the value of the buildings because of plans for early British withdrawal from the country came to 1.5 billion pounds. Similar to the scrapping of expensive equipment, the MoD believes the above gifts will eventually save on long-term costs, because the German estate is no longer needed following a decision to withdraw troops. They promise taxpayer savings of 240 million pounds a year, cutting back on the cost of returning personnel and their families to home soil earlier.
Shadow Defense Secretary, Jim Murphy, lashed out at the blunders on Saturday, saying that "this incompetent waste will come as a shock to a country angry at defense cuts... Multi-million pound mistakes at a time of mass sackings of service personnel and defense equipment being scrapped." The Secretary went on to say that "Ministers should minimize waste and prioritize protection for those who serve and their families."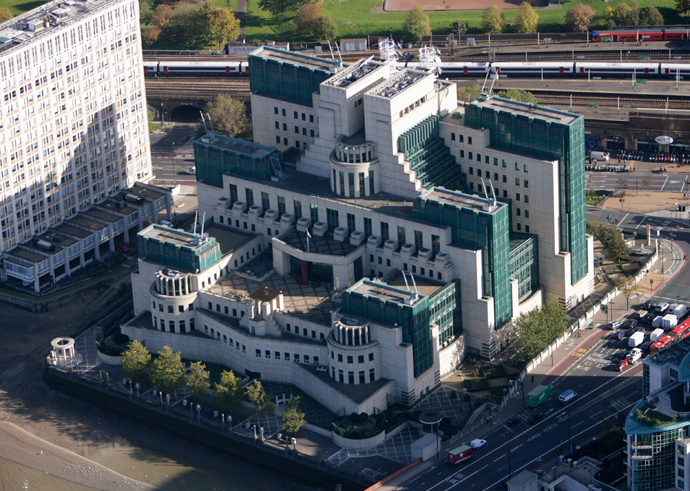 The sweeping cuts are taking place in the military at a time when the intelligence budget has just received its largest boost. British Chancellor of the Exchequer, George Osbourne, has come out with a review of public spending for 2015-2016, which shows health, science, education and the military slashed, while the country's spy agencies –MI5 and MI6 – are set to receive around 100 million pounds in bonuses. Intelligence is now at the top of the British government's spending agenda.
The MoD reacted to the criticism by saying that "the vast majority of write-offs are not items lost or wasted but occasions where we have sold off or scrapped redundant military equipment or gifted equipment to another country" and that "for the first time the MoD has a balanced budget" with a 10-year equipment plan for the military estimated at 160 billion pounds.
Problematic, however, is also the issue of public anger at Britain's austerity program, which has intensified since George Osborne came to power in 2010. Weak economic growth and a costly welfare system disturbed the government's original plans to wipe out a budget deficit which it inherited at 11.2 percent of GDP, according to the International Business Times. 
Britain has also recently lost its triple-A credit rating, having to ask the International Monetary Fund to postpone its cuts and increase investment into infrastructure.
Late June saw thousands take to the streets – teachers, doctors, unions and activists – to protest against Britain's austerity policy.