Neo-Nazi singer arrested in France for planning 'major terror attack'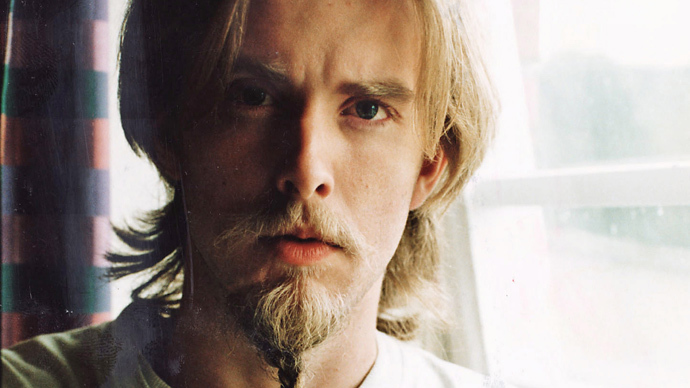 Ex-convict and Breivik-sympathizer, Kristian Vikernes arrested in France amid suspicions he was planning a "massacre." French police searched the Norwegian singer's home and found a number of firearms recently purchased by his wife.
The French Interior Ministry released a statement on Tuesday saying 40-year-old Kristian Vikernes and his wife, Marie Cachet, were a "potential threat to society" and had been taken into custody.
The statement also said authorities had intercepted comments posted on the internet by Vikernes that led them to believe he could be planning an attack.

"This individual close to the neo-Nazi movement was a potential threat to society, as evidenced by his violent remarks intercepted on the web," said the statement.
Police searched the black metal singer's house in the southern region of Correze, looking for firearms and explosives. They reportedly found four rifles which Vikernes' wife had purchased with her firearms permit. 
The mayor of Salon La Tour, where Vikernes and his wife lived, said the arrest had surprised him
"I didn't notice anything strange [about Vikernes] other than that he liked to wear military costumes and liked Gothic music," Jean-Claude Chauffour told BFM TV.
Vikernes moved to France in 2010 with his wife and three children after serving 15 years in a Norwegian prison for the murder of fellow band member Oystein Aarseth. He was also convicted of arson after being found guilty of setting fire to a number of Christian churches in Oslo.

Vikernes, who had been described by critics "as the most notorious metal artist of all time," contributed to the founding of the black metal movement in Norway during the early 90s. The movement was accused of being behind a number of "satanically motivated" crimes committed during the height of its popularity.

Breivik sympathizer

Vikernes was reportedly one of the 530 Neo-Nazi sympathizers who received a copy of Norwegian mass murderer Anders Breivik's manifesto. The 1,500-page document outlined Breivik's plans to wage a crusade against Muslim who "were taking over Europe and could only be defeated through a violent civil war."
Anders Breivik perpetrated Norway's worst post-war act of violence in July 2011, bombing Oslo government buildings and going on a shooting rampage that left 77 dead and over 200 injured.

On his website, Vikernes actively discussed the manifesto and appears to have supported much of what Breivik believed. However, Vikernes did criticize the convicted murder of killing innocent Norwegians. He also names himself a "pagan" and calls Breivik a "Christian loser."

"If you, dear European nationalists, really want to save Europe (as a biological term) you have to realise that the only thing to do is to cast aside all Christian and other international nonsense and embrace only the European (i.e. Pagan) values and ideals and if you like the European deities as well," said the posting, dated December 13.
Anders Breivik showed no remorse for his crimes when he was condemned to life imprisonment in August of last year. Maintaining he was protecting Norway from Islam and multiculturalism, he apologized to militant nationalists for not killing more people.
You can share this story on social media: