Mass killer's messages: Breivik's correspondences hit Norwegian book stores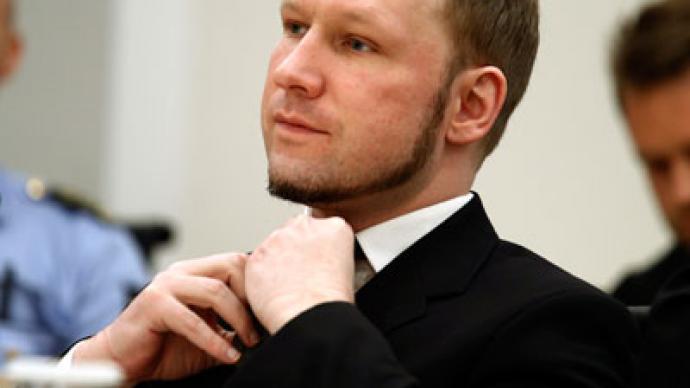 A book containing over 7,000 emails sent and received by Anders Breivik was released Monday by a Norwegian publisher. The correspondences show how the extremist prepared for his July 2011 attacks, which left 77 people dead.
The book, entitled "The Private Emails of a Mass Killer," reveals the ways Breivik raised money and acquired the equipment necessary for his bombing in the Norwegian capital and shooting spree at a youth camp on Utoya Island. "The messages don't give a complete image [of Breivik], but show how patient and empathetic he seems in certain situations," Kjetil Stormark, who authored the book, says as quoted by Agence France Presse.The book aims to support the ruling in the case against Breivik, which declared him sane and sentenced him to imprisonment rather than to obligatory medical treatment, Stormark added. Local media say Stormark, who has already published one book tracking the tragic events of the previous summer, obtained the correspondences through hackers. The emails come from at least four accounts which belonged to the Norwegian extremist. Stormark shared them with police before sitting down to create the manuscript.The book also contains messages of support and condemnation Breivik received following his attacks.Breivik's lawyers objected to the publication, calling it a violation of the killer's privacy. The convict, who is serving a 21-year jail term in a Norway prison, had earlier stated that he would pen a biography. Several publishers in southern Europe have already revealed interest in such a manuscript.The court may prolong Breivik's jail term after he serves the 21 years he was sentenced to in August if judges find he is still a threat to the public. Breivik, though admitting to the attacks, denies that he is a terrorist. Instead, he maintains that he was trying to "save" his country from multiculturalism.