Breivik to have specially hired cell mates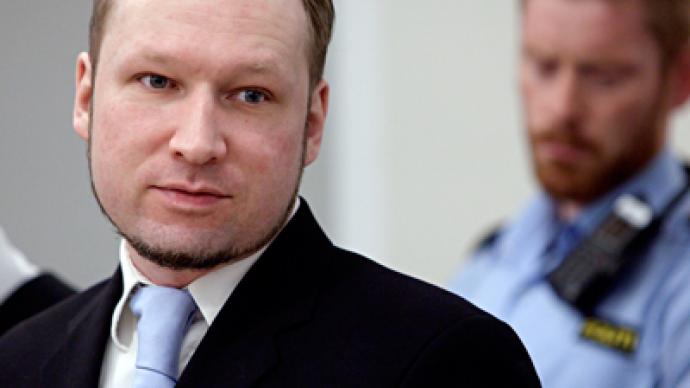 Authorities fear, if convicted, mass murderer Anders Breivik may use his fellow inmates as hostages to facilitate an escape. The prison cannot keep him in solitary confinement all the time, so his right to socialize will be paid for by the taxpayers.
Ila prison director Knut Bjarkeid told Norway's Verdens Gang daily that it would be impossible for Breivik to have normal contact with other inmates. "Many of the measures surrounding Breivik are being created to avoid a hostage-taking, which would be the only way for him to get through all the different layers of security that have been established between him and freedom," he said. To avoid keeping the self-confessed killer in total isolation, the high-security prison could let him play sports with the guards and hire someone to play chess with him, explained the director."We are planning a professional community around him, with employees and hired personnel,"  Bjarkeid told reporters – but did not specify exactly how much these comfortable circumstances would cost Norway's taxpayers. The whole arrangement was thought of because the country's laws would be against the murderer of 77 people – most of them teenagers – spending too much time in solitary confinement, as it is deemed "unduly cruel punishment".Breivik killed eight people in a bombing in Oslo's government district, and later 69 in a shooting massacre at Norway's leftist Labor Party's youth camp on Utoya Island outside the capital on July 22, 2011.
You can share this story on social media: