Brazil riot police teargas bus fare-rise protesters amid mass clashes (PHOTOS, VIDEO)
A demonstration demanding free public transportation ended with a riot at a bus station in Brazil's Sao Paulo. At least six people have been arrested as riot police used tear gas to disperse the protesters.
The violence culminated a protest march Friday, which lasted for some three hours. Part of a crowd of hundreds of demonstrator broke off and attacked a bus terminal in Sao Paulo's center, police said.
The rioters set on fire a bust and destroyed cash and ticket machines. Police says many of the masked vandals at the station were members of the so-called Black Bloc anarchist group.
Riot police used tear gas and batons against the protesters. A police colonel was hit on the head by a rock amid the clashes, Brazilian media reported.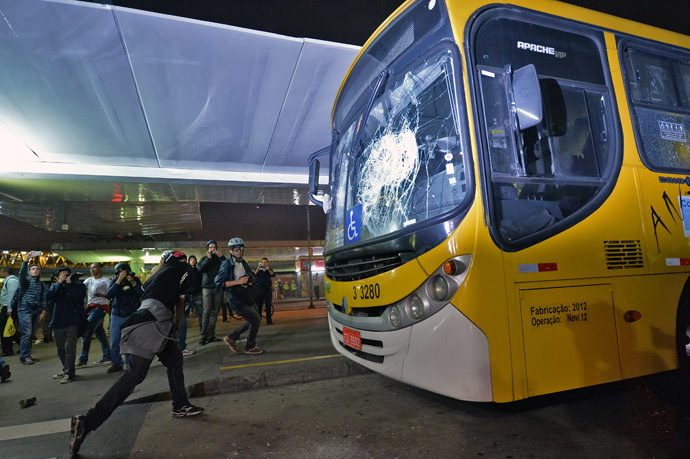 The confrontation continued elsewhere in the city, when some people fled from the bus station and erected barricades.
A hike in bus fares triggered massive protest demonstrations in Brazil in June, when millions of people took to the streets to voice their anger at corruption, poor public services and government spending on projects like hosting the 2014 World Cup football tournament.
Friday's march in Sao Paulo comes on the same day that President Dilma Rousseff announced a $2.4 billion plan to improve public transportation in the city.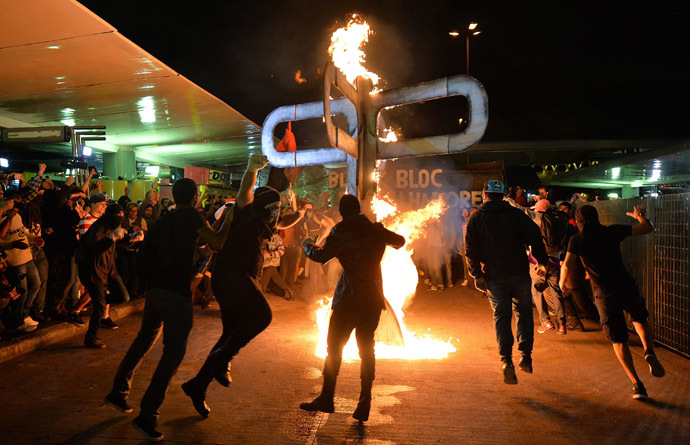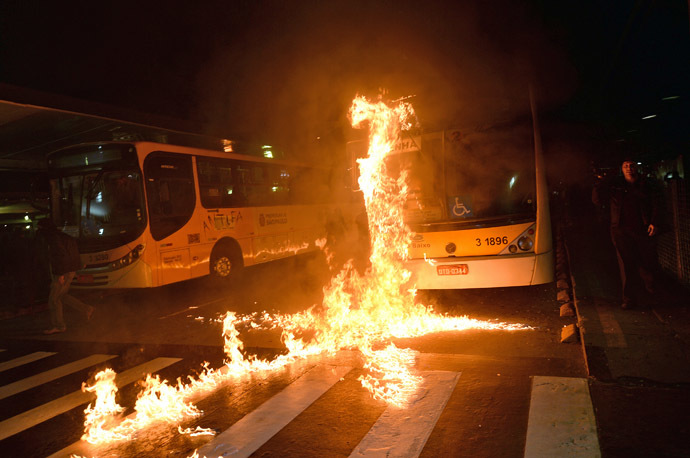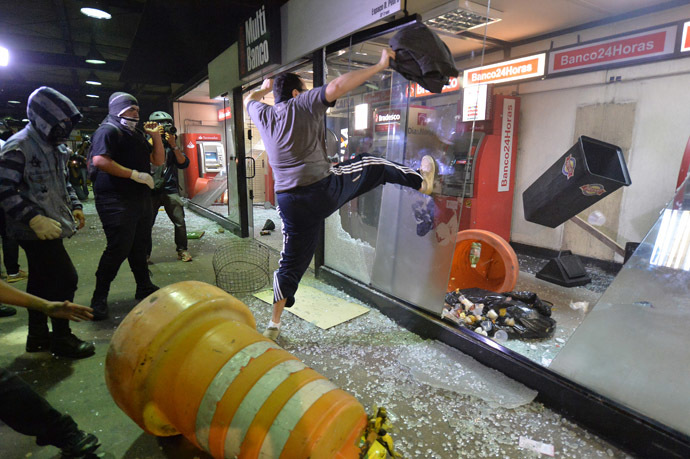 You can share this story on social media: