Brazil to investigate evidence of sweeping NSA surveillance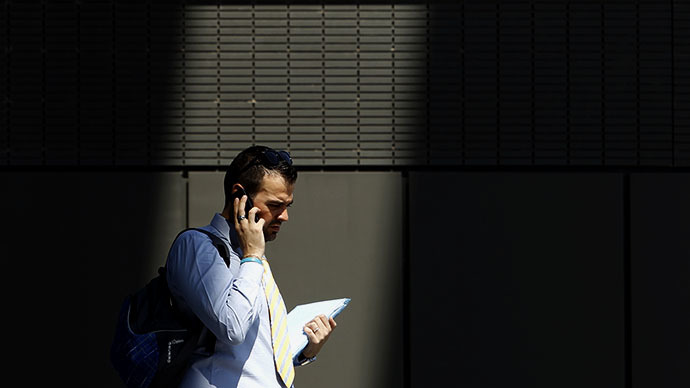 Brazil has launched an investigation as to whether telecoms operating within the country cooperated with the US as part of the NSA's herculean surveillance operations.
Revelations that the NSA considered Brazil its top Latin American priority in the monitoring of telephone and email conversations broke over the weekend after the O Globo newspaper published information provided by Edward Snowden.

Reaction by the Brazilian government has been swift. Anatel, the country's telecoms regulatory agency, is working with federal police and other agencies to determine whether Brazil's sovereignty has been violated.

Brazil's communications minister Paulo Bernardo told reporters on Monday that he has "no doubt whatsoever" Brazilian citizens and institutions were spied upon, says the AP.  

"Even the European Parliament was monitored — you think that we weren't? ", said Bernardo.

"We have to verify the circumstances in which this occurred, the exact way and when," he added.

Anatel released a statement saying that it is "worth clarifying that the confidentiality of data and telephone communications is a right guaranteed by the constitution, by our laws and by Anatel's regulations. Its violation is punishable in civil, criminal and administrative realms."

"If there was any involvement of other countries, of other businesses that aren't Brazilian, then it's certainly a violation of our sovereignty, without a doubt, just like it's a violation of human rights," President Rousseff said.

"Now, we have to look at things without pre-judgment, we have to investigate," she added.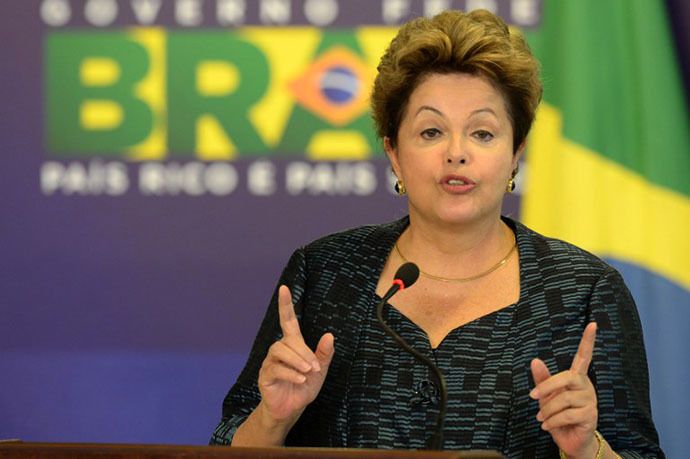 The Brazilian head of state intends to raise the issue of NSA surveillance at the 193-country UN International Telecommunications Union, as well as at the UN Commission on Human Rights.

Details provided by NSA whistleblower Edward Snowden, in conjunction with Guardian journalist Glenn Greenwald who also currently writes a column for O Globo has left America's top diplomat, Ambassador Thomas Shannon, in the unenviable position of responding to Brasilia's outrage over the incident.

According to information reported by O Globo, the NSA was able to collect data on a massive scale through an undefined association with US and Brazilian telecoms. On Monday, the paper detailed the existence of a large NSA data center in Brasilia for the purpose of collecting intercepted global satellite communications until 2002. The latter was information provided by Snowden, though it was unclear whether that data center was still in operation.

O Globo reports that, although there are no precise figures thus far on the surveillance of Brazil, last January for example the Latin American nation was thought to be only behind the US -- with 2.3 billion phone calls and messages intercepted by the NSA.

In a Portuguese-language interview with the Globo TV network, journalist Glenn Greenwald said that information provided by Snowden indicate the US was using Brazil as a "bridge" to gain direct access to other country's data traffic.

"We don't have access to China's system, but we have access to Brazil's system," Greenwald said.

"So, [they] collect the traffic in Brazil not because we want to know what one Brazilian is saying to another Brazilian, but because we want to know what someone in China is saying to somebody in Iran, for example," he added.

The US State Department has so far declined to comment on the alleged surveillance, while Ambassador Shannon denied the existence of a cooperative agreement with Brazilian companies to monitor the country during a meeting with Bernardo on Monday.

In response to allegations of widespread American surveillance of Brazil several of the country's senators called for a harsher response by the government, including cancelling Rousseff's upcoming state visit to the US, and extending an offer of asylum to Edward Snowden.

Aloysio Nunes, leader of the centrist Brazilian Social Democracy Party, called for Brasilia to issue a formal protest with the US, and to seek technological solutions to evade surveillance, though he did not go as far as suggesting the country follow Venezuela, Bolivia and Nicaragua in granting Snowden asylum.

You can share this story on social media: