Brazil demands explanation over alleged Google Street View spying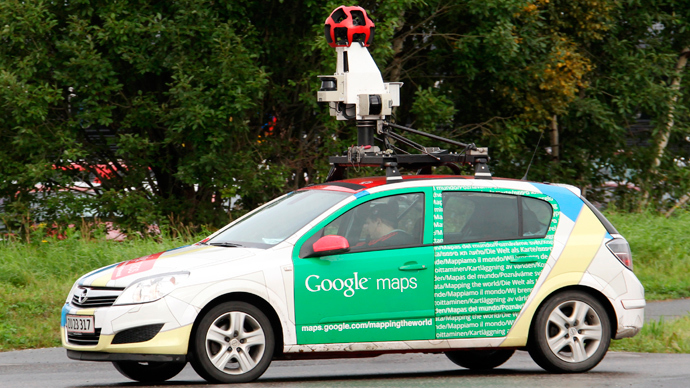 Brazil has called for an explanation from internet giant Google over allegations it gathered data on Brazilians through Street View. Following reports of the program being used to spy on EU citizens, Brazil has demanded data on its activities.
The Brazilian authorities have given Google until Saturday to divulge data on its activities in Brazil or face fines of US$43,000 a day, up to a maximum of $450,000.

Google Street View allows web users to zoom into Google Maps and look at locations on street level. In order to build the Street View images, Google sent cars equipped with cameras to take 360-degree photos of streets and roads around the world. Currently around 3,000 cities in about 39 countries can be viewed on Street Maps.

The Brazilian Institute of Computer Policy and Rights opened an investigation into Google's Street View program in June of this year. They believe that "the company collected the secret and personal data of Brazilians using open Wi-Fi networks as it has already done in almost 30 countries where there have been similar allegations."

"The American company has already been condemned abroad for intercepting the electronic communications, emails, passwords, photos and personal data of people residing in the cities where [Google's] vehicles were stationed," said the institute in a statement.

Google denies the claims that it collected data in Brazil and released a statement, alleging that the equipment used for data gathering was removed from the company's vehicles in May 2010. Moreover, Google maintains that any information that did happen to be recorded 'unintentionally' is now 'inaccessible'.

"Google respects personal privacy. All of the issues related to the collection of data in the Street View project were addressed in 2010," said Google in a statement.

Several of Brazil's main cities are now visible on Google Street View, including Belo Horizonte, Rio de Janeiro and Sao Paulo.
'One of the biggest data protection violations in history'
Earlier this year Google Street View came under fire in Germany and the company was forced to pay a fine of 145,000 euros ($195,000) for the illegal collection of data. German data chief Johannes Caspar described the company's activities as "one of the biggest known data protection violations in history."

"Among the information gathered in the drive-bys were significant amounts of personal data of varying quality. For example, emails, passwords, photos and chat protocols were collected," said a statement from the German authorities.

Google said the violations were not intentional and were down to the actions of an individual and had nothing to do with company policy. The information that the internet giant collated has since been deleted, Germany's data regulators have assured.

Google has also agreed to pay a fine of $7 million for illegally gathering data through Street View in the US. A court settlement obliged Google to delete emails, passwords, and web histories collected by Street View cars between 2008 and 2010.
You can share this story on social media: