Boy who died saving sister from rapist awarded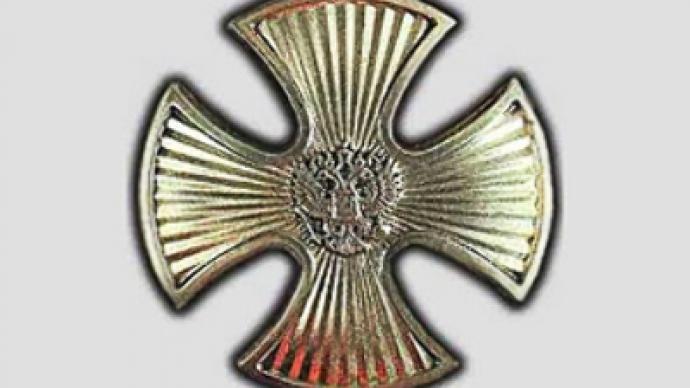 A seven-year-old boy who died defending his elder sister from a rapist has been honoured with an Order of Courage medal. Evgeny Tabakov's mother picked up the award for her dead son.
The Head of the Investigative Committee at the Public Prosecutor's Office, Andrey Bastrykin, recommended that Evgeny should get the award because of his bravery.
In November last year a convicted criminal broke into the apartment of the Tabakov family in the military town of Noginsk-9 in Moscow Region. He intended to carry out a robbery. Seven-year-old Evgeny and his twelve-year-old sister were at home at the time.
Finding nothing valuable to steal, the criminal decided to satisfy himself in a different way, by raping the girl.
But seven-year-old Evgeny had other ideas. The second grade pupil defended his sister from the attacker, an act of courage that cost him his life. The girl escaped but the attacker stabbed Evgeny with a knife eight times.
The next evening the 35-year-old would-be rapist was caught by an army officer, who was later awarded for this action.
"This tragedy shocked staff on the Investigative Committee at the Public Prosecutor's Office – people who deal with death every day… But this case went beyond any norms", Andrey Bastrykin said at the awards ceremony.
What little Evgeny Tabakov did was exceptional. Bastrykin said everything should be done to make sure the boy did not sacrifice his life in vain.
The boy's school promised to erect a memorial in the school lobby telling Evgeny Tabakov's story.
It also said only the best pupils would be allowed to sit in Evgeny's old desk in his classroom.
The Governor of Moscow Region, Boris Gromov, who was present at the award ceremony, promised that the authorities will not abandon the boy's family but will help them solve any problems they have.
Crimes against children: the figures
In 2008, 126,000 children in Russia were subjected to sexual violence. Almost 2,000 children died as a result of various crimes.
A total of 2,330 children were injured in the same period, suffering either physical or mental stress or trauma that will have long-term consequences.
According to Bastrykin, the most disturbing fact is that crimes against children are on the increase.
More than 12,500 children remain missing and have been on search lists for some time. Police say it is very rare for them to be found alive. Most of them are either dead or being kept as slaves and are being abused.
Dealing with paedophiles
Recently the Public Chamber proposed introducing the death penalty for convicted pedophiles.
The Public Prosecutor's Office is asking the Supreme Court to reconsider giving early release to criminals convicted for grave crimes against children, including sexual violence.
Evidence suggests that convicted paedophiles repeat their offences against children once they're released.
You can share this story on social media: