'Persons of interest' home and abroad: US claims more suspects in Boston bombing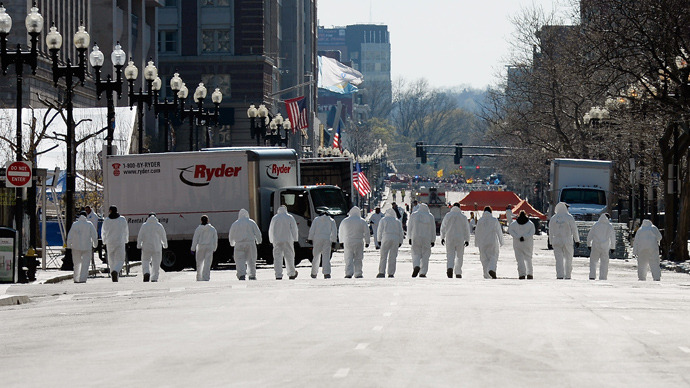 The list of possible co-conspirators in the Boston bombing keeps growing as investigators examine Tsarnaev family connections both in the US and abroad. US legislators are not convinced such an attack could have been carried out without special training.
On Sunday, US lawmakers indicated that they were pursuing "persons of interest" in the April 15 blasts at the Boston Marathon that killed three people and wounded more than 260.
After reviewing the phone records of the suspects Tamerlan and Dzokhar Tsarnaev, Chief of the House Homeland Security Committee, Michael McCaul said he believed that the accused could not have carried out the crime alone and that the brothers had special training, considering the "level of sophistication" of a pressure-cooker bomb used in Boston attack.
McCaul argues that a "cooker is a signature device" that "goes back to Pakistan or Afghanistan." Considering the way "they handled these devices and the trade craft" McCaul is convinced that "there was a trainer," he said on Fox News Sunday.
"And the question is, where is that trainer or trainers? Are they overseas in the Chechen region or are they in the United States?"
Allegations of a foreign terrorist connection however run thin, as the blueprints for making such an explosive device can easily be found online without any special training or involvement of a "trainer."
For instance, the Department of Homeland Security has an internal memo available on the internet which provides a detailed description of such an unsophisticated bomb. Designed as a checklist for first responders, it falls one step short of a detailed how-to-make instruction.
"These bombs are made by placing TNT or other explosives in a pressure cooker and attaching a blasting cap at the top of the pressure cooker. The size of the blast depends on the size of the pressure cooker and the amount of explosive placed inside. These types of devices can be initiated using simple electronic components including, but not limited to, digital watches, garage door openers, cell phones or pagers," the memo reads.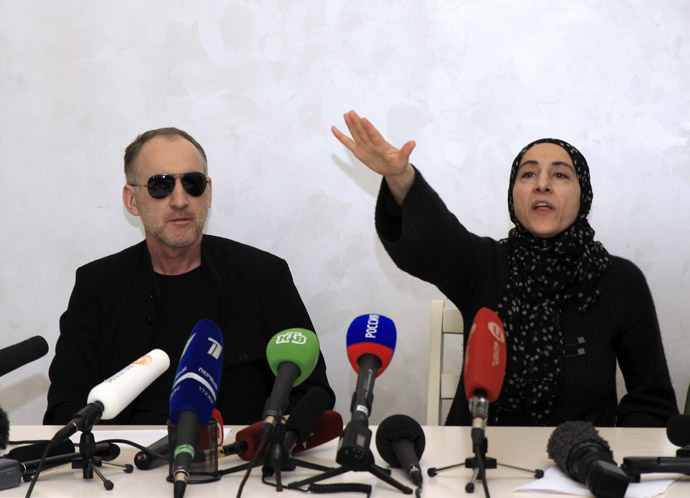 Mother – still a suspect
Sunday's revelations  comes a day after it was reported that Russian authorities have handed over two secretly recorded phone conversations of the suspects' mother, Zubeidat Tsarnaeva.
US investigators have claimed that in one of the conversations that took place in 2011, it is alleged that she has indirectly discussed jihad with her elder son Tamerlan, and another one where Tsarnaeva conversed with an unnamed man in the Russian Caucasus, who at the time was under FBI investigation in an unrelated case.
These conversations as well as other intelligence compiled by the Russian services, which Moscow has turned over this week, allegedly served as a basis for Russia to notify the FBI and CIA of Tsarnaev's possible link to extremism, a link which US authorities brushed aside after a quick investigation in 2011.
Zubeidat Tsarnaeva was eventually added to a US terror watch list along with her older son, but the US seems to be pointing a finger at Russia for failure of its own intelligence service.
Mike Rogers, Republican chairman of the House Intelligence Committee, told ABC's This Week that "there is a cultural problem there between where the Russians are and our folks," he said. "I believe that they have information and had more information."
"There are still persons of interest in the United States that the FBI would like to have conversations with," Rogers added without providing any further details.
Congressman Adam Schiff, a Democrat on the House Intelligence Committee meanwhile told CNN's State of the Union that the Russians were not disclosing everything they know, especially in regards to Zubeidat Tsarnaeva.
"There's got to be a basis for why they went up on her electronically or why they went up on one of her affiliates or associates," Schiff said adding "we don't know that. We haven't received that information from the Russians" concluding "I think they do know more than they're telling us."
So far, Russian officials have not officially commented on accusations by US Representatives Rogers and Schiff that the Russian secret service failed to disclose everything it knew about the Tsarnaev brothers.
Last Thursday, during his annual Q&A session, Russian President Vladimir Putin said that he believed some US politicians are exploiting the Boston Marathon bombings for political gain.
He also criticized what he labeled double standards in Western media for portraying Chechens engaged in deadly acts of terror against Russia as insurgents, not terrorists. 
"Common folk in the US" do not fully understand the situation, Putin said. "Here I am addressing them and our citizens to say that Russia is a victim of international terrorism too."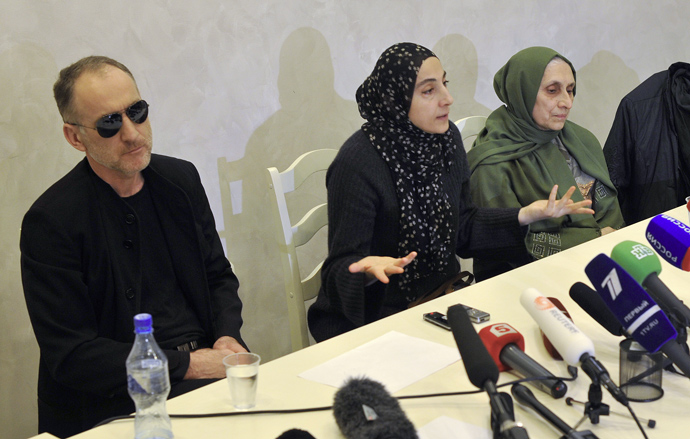 Earlier this week Zubeidat Tsarnaeva  did admit to ABC News that she was the one who supported Tamerlan to accept Islam in 2008 but only because of her concern about the eldest son's drinking, smoking and womanizing.
The mother meanwhile denied all reports that she or her sons had anything to do with radicalism. She maintained that her sons have been framed by the US government and accused the American authorities of deliberately assassinating her son during the arrest.
"It's all lies and hypocrisy," she told the Associated Press in Dagestan. "I'm sick and tired of all this nonsense that they make up about me and my children. People know me as a regular person, and I've never been mixed up in any criminal intentions, especially any linked to terrorism."
The suspects' mother stated that in the days after the Boston bombing, she had seen video footage on the internet appearing to show Tamerlan alive and being put into a police car naked. The next day, she said she saw pictures of his dead body.
"I wanted to scream, to scream to the whole world: 'What did you do? What have you done with my son? …Why did they have to kill him? They got him alive. He was in their hands," she said.
A missing link?

Meanwhile, one indirect link the American intelligence community fails to acknowledge is Tsarnaev family's possible connection to the CIA.
Former CIA officer and vice-chairman of the National Intelligence Council, Graham Fuller on Saturday confirmed to Al-Monitor that his daughter was married to an uncle of the suspects.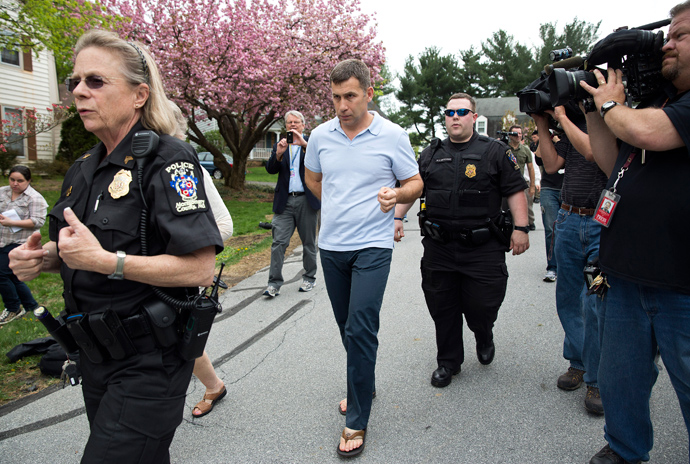 The publication revealed that Fuller's daughter, Samantha A. Fuller, was legally married to Ruslan Tsarnaev in the mid-1990s, and divorced in 1999, according to North Carolina public records.
Fuller however has refuted speculation about Tsarnaevs' connection to US intelligence as "absurd."

"Samantha was married to Ruslan Tsarnaev (Tsarni) for 3-4 years, and they lived in Bishkek for one year where Samantha was working for Price Waterhouse on privatization projects," Fulller said. "I, of course, retired from CIA in 1987 and had moved on to working as a senior political scientist for RAND."
Fuller said that "Tsarni" was homesick and moved back to Central Asia after the divorce. "His English was shaky, we always spoke Russian together," Fuller added. "Like all Chechens, Ruslan was very concerned about his native land, but I saw no particular involvement in politics, [although] he did try to contact other Chechens around."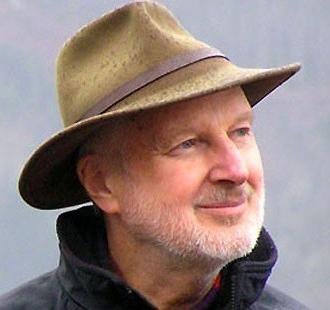 Fuller also believes he met the suspects' father, Aznor Tsarnaev, once in Kazakhstan during his research visit. He said his daughter knew the family better, but only when Tamerlan was just a child, and Dzhokhar not yet born.
In his long intelligence career spanning over two decades, Fuller spent time all over the Middle East in places such as Lebanon, Saudi Arabia, Yemen and Afghanistan. Under Ronald Reagan, he became the Vice-Chairman of the National Intelligence Council.
Being a political analyst specializing in Islamic extremism, Graham Fuller, skeptics argue, would have spotted if Tsarnaev family had anything to do with extremists.
In his turn, Ruslan Tsarni, the infamous uncle who was the first relative of the brothers to talk to the press condemning the Boston bombings and the alleged involvement of his nephews, has repeated that his family was not in contact with his brother Aznor's family. He also pointed at what he called the growing fanaticism of Zubeidat Tsarnaev.
However, Tsarni's background reveals that he was formerly employed as a "consultant" for the US Agency for International Development (USAID), which has recently been accused by the Russian government of possible ties to the CIA and other US intelligence services and banned from operating in Russia.
You can share this story on social media: