From freedom fighters to terrorists: Identity of Boston bombers shifts US attitudes to Chechnya
The revelation that the two brothers suspected to be behind the Boston Marathon attack are ethnic Chechens has led the US establishment to perform a rapid volte-face towards the previously sympathetically-viewed region and cause.
Through the two separatist wars fought by Chechen militants in the 1990s, the standard US portrayal of the restive region focused on the David and Goliath scale of the adversaries, the 'denial' to Chechens of their right to self-determination, and the abuse of human rights.

In the wake of Monday's attack, a new sinister international image of Chechnya has emerged.
"Chechnya region is cauldron of Islamic militancy" proclaimed the headline in the New York Daily News.  For LA Times, it was "Festering Chechen militancy", while the Washington Times went with "Chechnya is a hotbed of Islamic extremism".

USA Today, Fox News and the Washington Post all simply picked "Chechnya is a breeding ground for terrorism", as their header.
The international experts now offered a different narrative of the conflict that has bedeviled Russia since the collapse of the Soviet Union, and cost thousands of lives as well as draining billions of dollars from the budget.
"The [second Chechen conflict in 1999] war initially began as a nationalist war but very, very quickly metastasized into something that looks much more like the radical Salafi-Jihadi movements we've seen in other regions around the world," Christopher Swift, a professor of National Security at Georgetown University, told ABC News.
"The movement that's emerged from the 15 years of war is very radical, it's very virulent, it's very nasty".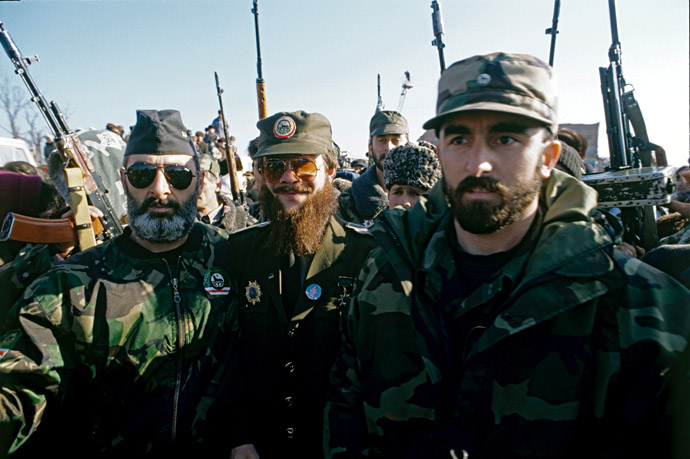 "The Chechen jihadi network is very extensive," Middle East analyst Walid Phares told Fox News. "They have a huge network inside Russia and Chechnya."
Following the massive manhunt that led to the killing of Tamerlan Tsarnaev and the eventual capture of his younger brother Dzhokhar, former mayor of New York Rudolph Giuliani remarked that the US had considered Chechen terror groups an intrinsically Russian problem.

"We don't have that kind of problem here in the US. If anything the US has expressed a little bit of sympathy for them [Chechens]," Giulani told Bloomberg.
No longer were the Tsarnaev brothers victims of oppression, simply looking for a better life in America as refugees.

"They could well be supported by a significant international network," John Bolton, former U.S. ambassador to the United Nations, told Fox News.

Evan Kohlmann, chairman of Flashpoint Global Partners, a New York-based international security consulting firm said, "these groups [the two men may have belonged to] can be just as radical as anything Al Qaeda puts out."

Many newspapers also recalled the hostage-taking incidents that ended in tragedy at the musical Nord Ost in Moscow in 2002, and a school in Beslan in 2004.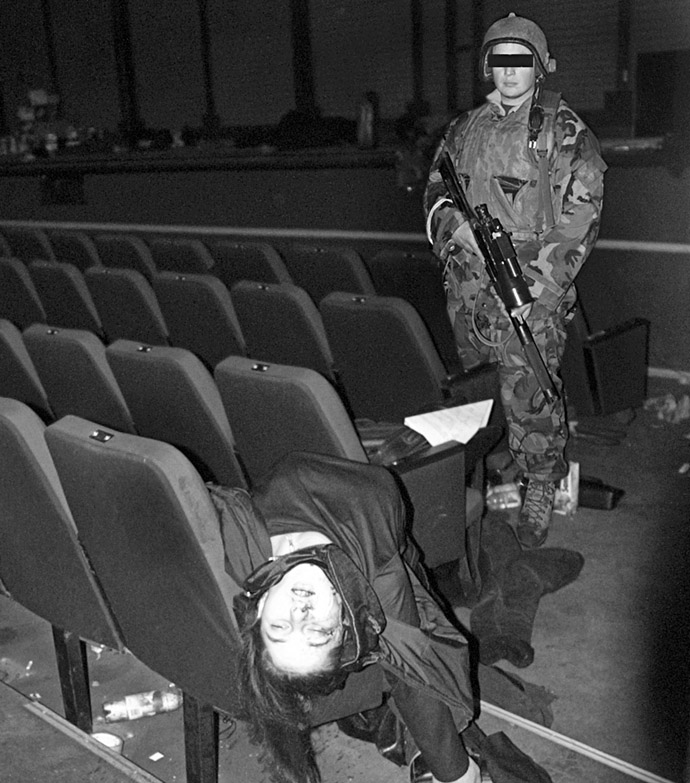 Indeed, the National Interest foreign policy magazine went as far as to declare that Vladimir Putin's Chechnya policy "has been vindicated" and that "President Obama needs to call Putin ASAP."  For all about turns, these abrupt attempts to give more context to the Boston Marathon bombing and redefine Chechens as 'dangerous enemies of Western civilization' may not even be particularly relevant. While the Tsarnaev brothers appeared to have a very strong sense of ethnic identity, there is little so far to suggest that they were a cell in some shadowy terror group. In fact, the two had barely spent any of their lives in their homeland.
While the new portrayal of Chechnya as a terrorist base may not be any more three-dimensional or correct than its previous incarnation as a tragic land denied its independence, the reality on the ground in the South Caucasus republic is something the Western public often miss.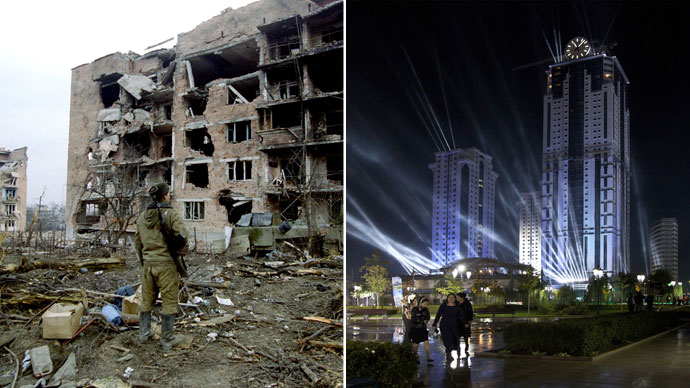 Following years of turmoil, terror attacks and utter devastation, Chechnya today is a rapidly growing region, enjoying much greater security and economic stability.
Many abandoned and dilapidated apartment buildings and houses were torn down and rebuilt anew, while a high-rise complex was erected in the heart of Grozny to symbolize its postwar rejuvenation.

While the city suffered a setback when the 40-story, 145m clock tower which served as the centerpiece of the project went up in flames earlier this month, Kadyrov promised: "With God's help we will rebuild this building, which will be even better and more beautiful."

Unemployment dropped by 40 per cent between 2008 and January of this year, the Regional Development Ministry announced in December, with Moscow pouring billions of dollars into the republic to boost its social and economic development.

But the quick abandonment of sympathy towards Chechens, and sanctimony towards the Kremlin in large swathes of the US establishment prove this: it is one thing to castigate a nation overseas for its approach to terrorism, but it is something else to encounter it face to face, when citizens of your own country die in acts of calculated violence.
You can share this story on social media: