Just boo it! Packed disappointment goes on sale in Germany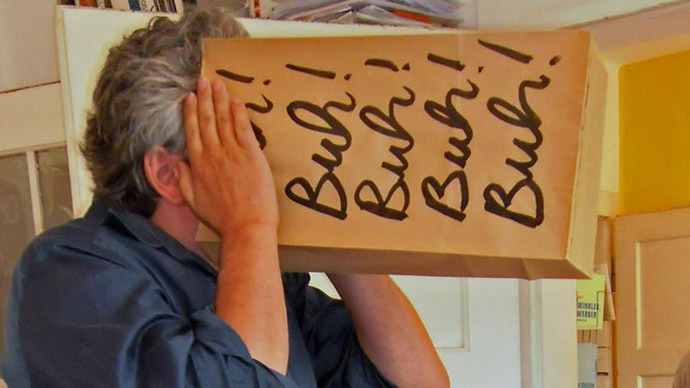 A German performance artist has come up with a solution for those who are really annoyed with something but just haven't got the guts to speak out: he sells paper-packed 'boos' for 20 euro per piece.
The creation process appears pretty simple. Matthias Schamp opens a paper bag, shouts "boo" into it, seals it, then the boo is ready for sale.
Schamp believes that there are certain events and occasions in this world that actually "require boos," Die Welt daily cites.
The artist suggests doing the 'booing' for others, who cannot express their dissatisfaction by themselves.  Schamp offers only top-quality 'boos,' his website claims.
The service is not free: one "boo" costs 20 euro and comes in a small paper bag, about the size that a sandwich would be packed in. The second option on offer is a large back with five 'boos' in it – that is apparently for clients who are reaching breaking point about something. 
It is not quite clear how exactly the 'boos' can be used, but it seems Schamp has been given some artistic license in this area.
The idea of the project popped up during Schamp's exhibition last summer in Amschatzhaus art gallery in the city of Neuss. At the opening of the expo called "Gesammelte Buhrufe" (or "Full collection of boos") guests were offered bags with the exclamation 'packed' inside; and the humorous idea was pretty much welcomed by the visitors.
So far, the artist has sold about 20 boos, writes Die Welt.