Masked attacker throws acid at face of Bolshoi Theater's artistic director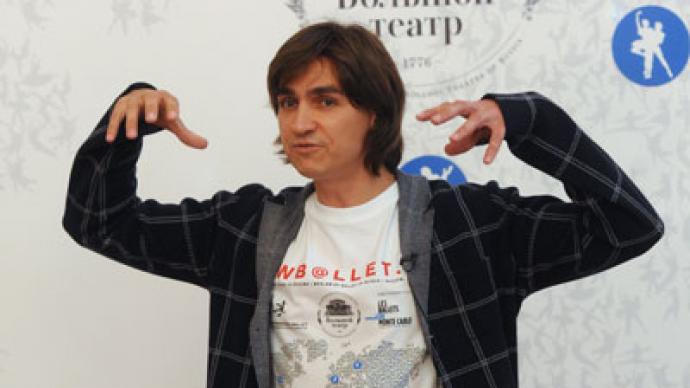 The Bolshoi Theater's artistic director was attacked by a masked assailant in Moscow who splashed acid onto his face. Sergey Filin is suffering from severe burns, and may lose his sight. Police have linked the attack to his professional work.
The 42-year-old former dancer, now the Bolshoi Theater's artistic director, suffered severe third-degree burns to his face and eyes, and is being treated at a hospital in Moscow where doctors are working to save his eyesight.He underwent eye surgery, and has now been placed in intensive care. It will take up to seven days to see if the surgery was successful, Deputy Prime Minister Olga Golodets said. Earlier, Moskovsky Komosomolets newspaper reported that it would take two weeks to determine whether Filin's vision could be saved.The artistic director of the legendary Russian theater was attacked near midnight on Friday as he left his car outside his home in central Moscow. The masked assailant then fled the scene.Filin is "in a satisfactory condition, in our burns center, not intensive care," a hospital spokesperson said. Medics also suggested that Filin will need plastic surgery, and said the acid had affected his hair, which will start falling out soon, forcing him to wear a wig.The theater's supervisory board said it decided to send Filin to a foreign clinic for treatment, indicating Germany and Israel as the two main options, Interfax news agency reported. However, this will only be possible after Filin's condition improves.  Filin will need at least six months to completely recover, Bolshoi spokesperson Ekaterina Novikova said. Filin's position at the theater will be vacant during this period, but any replacement must first be approved by him, Novikova said.Filin had received threats from anonymous callers before, Novikova explained to Channel One: "We never imagined that a war for roles – not for real estate or for oil – could reach this level of crime."Bolshoi general director Anatoly Iksanov said he believed the attack was linked to Filin's work at the theater. "He is a man of principle and never compromised," Iksanov said. "If he believed that this or that dancer was not ready or was unable to perform this or that part, he would turn them down."Vladimir Urin, the general director of the Moscow Stanislavsky and Nemirovich-Danchenko Theater, called the assault on Filin "an attack on Bolshoi Theater beyond any boundaries." Urin stressed that Filin has been the Bolshoi's artistic director for three years, and "you could always discuss any problem with him, reaching a compromise decision."Filin's mother said that the threats began on December 31. The Bolshoi's artistic director's Facebook page and his email account were hacked shortly before the attack, and his car tires were reportedly slashed on Friday. Someone also called Filin repeatedly, but kept silent when he picked up the phone.Police said that Sergey Filin's professional activity is believed to be the primary reason behind the attack. Security forces are looking into the attack, and said that the assailant, if convicted, could face up to eight years in jail for inflicting willful damage to health. The former Bolshoi ballet star was appointed as the theater's artistic director in March 2011 amid fierce rivalry for the position.The Bolshoi Theater reopened in October 2011 after a massive six-year reconstruction effort. The opening was surrounded by scandals, and delayed several times due to construction problems. The theater also found itself in the midst of a massive row over the sacking of ballet superstar Nikolay Tsiskaridze's, which came after the dancer said he had not expected such poor results after six years of repair works worth over $1 billion, according to Russia's Accounts Chamber. The star slammed the acoustics, makeup and rehearsal rooms.
You can share this story on social media: